Kate Hawkesby: Contracts for women rugby players long overdue
Author

Section

Publish Date

Tuesday, 13 March 2018, 8:18a.m.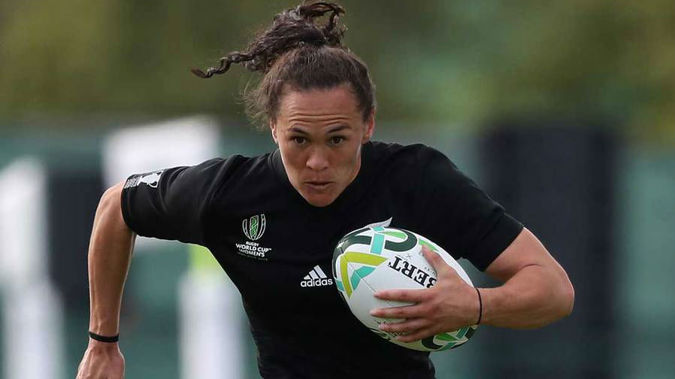 A long overdue coup for women's rugby yesterday.
But is it enough? 30 of this country's top female rugby players stand to earn 40-45 thousand dollars a year. It's a historic deal, it's good recognition, it's a start. But cue the naysayers who'll tell us they don't deserve it, they don't have the same pulling power as the blokes, and they don't warrant it.
Those kind of sentiments go a small way towards explaining how a lack of gender parity has flourished for so long.
What's more important than the dollars here though is the message it sends to young girls, to aspiring female rugby players, to women in general.
And in making inroads into remunerating female athletes properly, there've been some practical gestures too. The programme is decentralized, meaning that in most cases, players can remain in their place of residence and complete their training and rugby activities under the guidance of their provincial union.
Also included is a parental policy which allows for players who return to the programme after having a baby, to have a support person of their choice travel with them to look after their child during squad assembly. Acknowledging that women are also mothers and can do both at once, is also a good step in the right direction.
But it's still not the dollars the men earn. This new deal for women is the equivalent to a fifth year super rugby player. Arguably, the male players are fulltime while the Black Ferns are only in camp for 50 days a year. And as All Blacks coach Steve Hansen pointed out, it took a hundred years for men's rugby to turn professional, but the times they are a changing.
Women in sport have been underrepresented and undervalued for long enough. It's right that this gets fixed now. Hopefully, it will go even further.  At last year's World Cup, the Black Ferns drew a record TV audience in the UK. There's talk now of a potential Women's Super Rugby competition. That's another hurdle to get over, but momentum helps, and paying athletes properly, hopefully goes some way in part to help garner momentum.
It will be interesting to see what happens now with other female sport in this country. Netball, for example, has long been the domain of girls considering a professional future in sport. How much will this move for women's rugby change or impact on that? Could rugby now see some of netball's talent pulled away? Staying relevant is the challenge for all sports, and hopefully this move helps raise the bar for all women's sporting environments.
In the grand scheme of things the money our sports stars earn here is small beer compared to overseas. Take basketballers or NFL players for example, or golfers and boxers: now that's seriously big bucks.
For these women rugby players though, it's a positive step towards rewarding their talent dedication and hard work. For so long they've played for the love of it, and I'm sure will continue to, but they'll also be able to pay some bills along the way.
Now we just need corporates to get on board to make sure the income stream keeps flowing.