Kate Hawkesby: Closing bubble not a win-win for everyone
Author

Publish Date

Mon, 26 Jul 2021, 9:42AM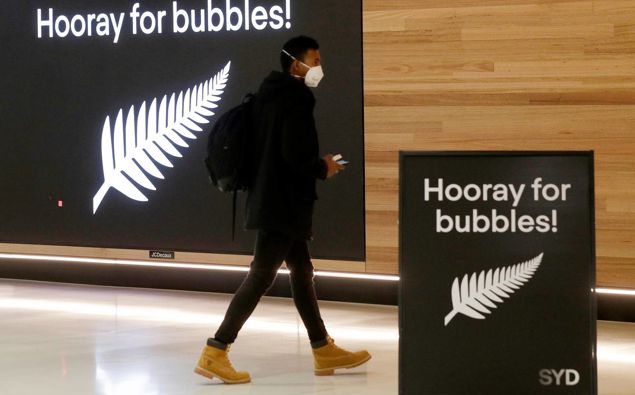 Kate Hawkesby: Closing bubble not a win-win for everyone
Author

Publish Date

Mon, 26 Jul 2021, 9:42AM
I think the trans-Tasman bubble being popped is no surprise to anyone.
This government was always going to act with its standard 'abundance of caution' and with the backing still of the majority of New Zealanders loving being a hermit kingdom, it's a win-win.
Caution and safety.. check.
Political points.. check.
Protect ourselves from any potential border cock ups creating a fiasco with a Delta outbreak… check.
It's not a win-win for everybody however.
Anyone in the productive sector of the economy crying out for staff, will be bristling at this.
Get it and understand it as they well may, it doesn't help their plight.
Those strapped for staff, those who've lost or are losing their immigrant workforce due to visa delays, those in small towns unable to hire locally.
I saw some of this first hand when I was in Queenstown during the school holidays.
Which by the way, if you're thinking of travelling to tourist hotspots like Queenstown or Rotorua during school holidays when borders are shut, think again.
It was heaving.
What a shambles.
I actually felt for them.
Here were all these domestic tourists turning up in their droves to help the place out, and everywhere you went, the lack of staff was a glaring issue.
From long wait times at cafes and restaurants, to queues out the doors of shops, to a lack of housekeeping staff to service Hotel rooms, to a shortage of transport options due to very few Ubers or taxis operating.
I know for the skiiers, if you weren't up by 5am heading up the mountain you could forget it.. the snaking queue of traffic, the supply issues like running out of coffee – quelle horror!
Cleaning toilets, clearing queues.
The Remarkables had two record breaking days just in the week we were there.. just on 5 thousand people up the mountain each day.
Now that's all great and fabulous, as long as everyone that's going is spending up large and having a good time.
But if you can't spend up large because you can't get into a restaurant because there's not enough staff to service the crowds, then will those crowds be back?
I know from friends who went to Rotorua that it was crazy busy there too.
Look, I get it, great.. so good for them.. I'm not poo pooing their moment in the sun, but.. what about all the other regions needing help?  
And what about the fact some of these tourists would have been put off by huge crowds and lack of ability to service them, and therefore may decide not to come back?
So a closed Australian bubble for 8 weeks of peak ski season may sound dire, but trust me, Kiwis are still travelling domestically in their droves.
So it won't be punters tourist towns are short of.. just staff.