Kate Hawkesby: Christmas in 2020 is a game of two halves
Author

Publish Date

Fri, 20 Nov 2020, 10:22AM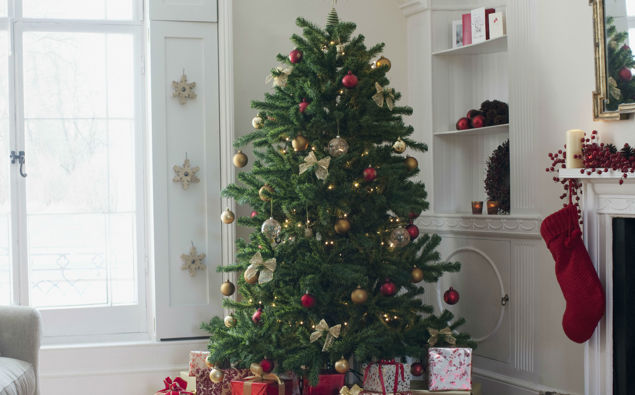 Kate Hawkesby: Christmas in 2020 is a game of two halves
Author

Publish Date

Fri, 20 Nov 2020, 10:22AM
People who know me know I am a Christmas fiend.
I like to get my tree up early, I have the festive spirit running through my veins from about late October onwards. I once got my tree up before November even hit and after I posted it to Instagram I had radio stations ringing me up wanting to interview me about it. That's when I realised I must be some kind of freak.
But I see this year more and more people are doing it, more and more people are getting into the festive season early, tree up, decorations underway, people are already Christmas shopping.
Except me. It's midway through November and I still haven't done it.
My boss asked me the other day if I was alright: what was happening, why wasn't my tree up?
The answer is, 2020.
What a year. It's been exhausting: are we not all completely spent and still a bit topsy-turvy and upside down?
Or is that just me? Lockdowns, elections, this global pandemic sweeping around freaking everyone out, this year has felt unusual to say the least.
Most would argue that's the perfect excuse to get a tree up and put a bow on it and call it quits. It's perhaps why so many are racing to the end of the year by getting the trees up early. So I'm under pressure, it'll have to go up this weekend.
Luckily it's not a real tree because they're not up for sale yet. Tthey should be, given the rate at which everyone seems to be racing round spending money. From the record and rising house prices to the crazy auction sales of art, to the mad dash to buy boats, people seem to have money to burn.
I hope all this is good for the economy and boosting it the way it should, but it needs to go the distance to make a real impact. Short term stimulus is good, it's certainly good for mood and confidence, but it needs to go beyond a post-lockdown sugar rush.
I talked this week to the head of the NZ Hospitality Association, she said there's buzz back in the cafes and restaurants in some places, but not others. CBD's are struggling, some smaller towns are struggling. Suburban cafes in big centres may well be booming, but it's got to spread wider than that to benefit everyone.
Likewise the housing market, an agent told me the other day that all this reportage of a booming market is actually having a chilling effect on some buyers who are put off, who believe that it's just too crazy to even bother trying to get in at this stage.
So, our recovery may well be a game of two halves, much like the rush to celebrate Christmas is.
There're those of us who've got the tree up already and are surrounded by tinsel, and others of us who're wondering when we'll get the energy to drag the tree out of the garage.