Kate Hawkesby: Changes on Early Edition
Author

Publish Date

Fri, 9 Apr 2021, 10:03AM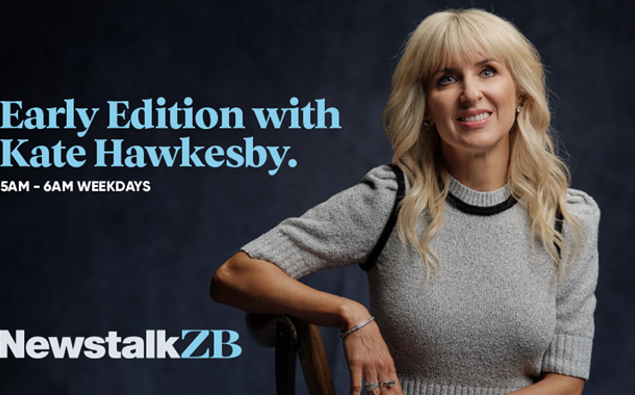 Kate Hawkesby: Changes on Early Edition
Author

Publish Date

Fri, 9 Apr 2021, 10:03AM
We're experiencing some change here on this programme.
Our little all-women show is welcoming a MAN into our ranks. I know, radical. He's not even part of a diversity quota, he just turned out to be the best applicant for the job. And the job is producer of this show.. to replace the lovely Laura who is leaving me. Which I should've had written into her contract – that she's not allowed to leave me, but she is. She joined me 3 years ago, a quiet fresh faced 20 year old who mentioned she was a bit of an insomniac and didn't sleep that well. So we've really ruined her now. Nothing like 3 years of 2.30am alarms to really hammer home that lack of sleep.
Anyway she's not leaving us as in abandoning the station, she's actually staying with ZB, and not just ZB but also staying with this show – just at a different time slot, and adding another show to her ranks.. that's how good she is. She's moving to more civilised hours., and we are going to miss her. Particularly me. This is an intimate little show and it's been just her and I putting it out each morning. We're a little duo of early birds, and we love what we do. And I love Laura - she's been amazing. The growth in her has been incredible, I reckon she's on her way to CEO in no time. She's a fantastic producer, quick, smart, agile. She's also, off air, a fabulous baker, a bottomless brunch enthusiast, a cricket fan, and a new homeowner. She's smashing goals and ticking boxes, the sort of young person who restores your faith in young people.
So she's off to greener pastures of daytime hours, and her shoes are being filled by Alex who has moved to Auckland for this job.. and is going to be amazing at it. Aren't you Alex? Or at least you better be. (No pressure). So a bit of a change for us here at Early Edition. We know the hours are a punish, it takes a special kind of person to get up at 2.30 every morning, and to work Sunday nights, and to put the first news show of the day to air.
I just wanted to make mention of this because the show is never just the host, it's the team behind the host who bring the thing to life. So without them I am nothing. So that's our little show update. Our guests who're usually spoken to off air by Laura will now be talking to Alex in the mornings. And I'm still here, 'cause I'm a sucker for punishment.
As always we thank you for tuning into us. But I thought it's good for you to know this show is also a breeding ground for new and exciting talent. So as Laura bids farewell to the early alarms, we welcome Alex.
It's all on you now Alex.. no pressure.