Kate Hawkesby: Cancelling Cancel Culture
Author

Publish Date

Fri, 14 May 2021, 11:56AM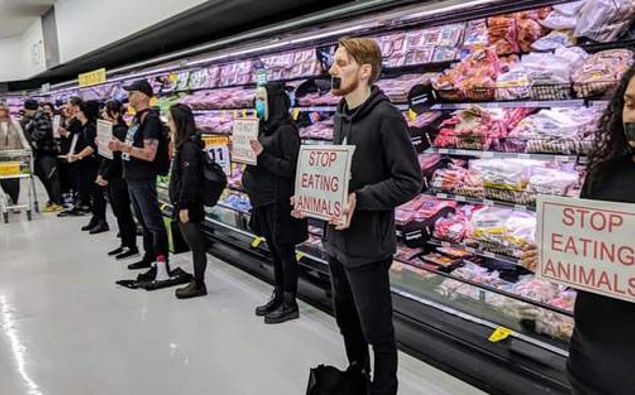 Kate Hawkesby: Cancelling Cancel Culture
Author

Publish Date

Fri, 14 May 2021, 11:56AM
The war on woke is on, and if yesterday's feedback and reaction to having Chloe Swarbrick on the show is anything to go by, there're clearly a lot of people fed up with what they call 'fairy dust ideology'.
As it turns out, I don't disagree with Chloe's stance on alcohol advertising, especially the relationship between alcohol and sport sponsorship, but I don't think a blanket ban solves anything. Likewise, banning freedom of speech doesn't solve anything.
So I support her right to express her view, which is more than a lot of her left leaning crowd are prepared to tolerate.
Shutting people down, cancel culture, 'be woke or go broke' seems to be the messaging for corporates, for schools, universities, workplaces, you name it. Find me the business that actually expresses a solid view that isn't woke these days.
I raise all this because of what's now happening in Britain.
In the Queen's speech yesterday, on behalf of Boris, the Queen announced a new rule under free speech law which will see any campus which cancels a speaker fined five hundred thousand pounds. That's a million dollar fine in our money.
Universities in England and Wales have been dogged by 'no-platforming' campaigns and bids to block well known speakers. 
Everyone from Germaine Greer to Jordan Peterson have been cancelled by student unions, angry that their views are either racist or sexist or transphobic or homophobic. If your views didn't align with the student unions, then you were cancelled. There were at least a hundred cases of it happening in the past year – speakers hired, then fired.
So this new law is an attempt to promote the importance of freedom of speech, and academic freedom, something getting sadly lost these days. God forbid we have a divergence of views on anything, God forbid students learn to think for themselves.
Student unions have of course blasted the bill, they hate it, but it makes me wonder whether this kind of bill would ever get any traction here?
I think in our current climate, no, it wouldn't.
One, no one would have the balls to raise it in the first place, and two, the amount of outrage, fury, and backlash would be so intense they'd probably wonder why they bothered.
Because railing against the tide of the times is hard work, it's not popular, just ask anyone on any social media site who expresses an opinion. I know people who've been blocked from their friends Facebook pages for saying they didn't trust the government for goodness sake.
So cancel culture is not only rife, it's spreading at pace, and has crept into personal relationships as well as professional ones.
So where does it all end? Do we literally have to legislate our way out of it? Or will common sense return all by itself?
I do believe culture is cyclical, so I like to think we'll come out of it at some point, the big question I guess is, when?