Kate Hawkesby: Cancel Culture is out of control, we're not allowed to be proud women
Author

Publish Date

Fri, 11 Feb 2022, 7:54am
Follow the podcast on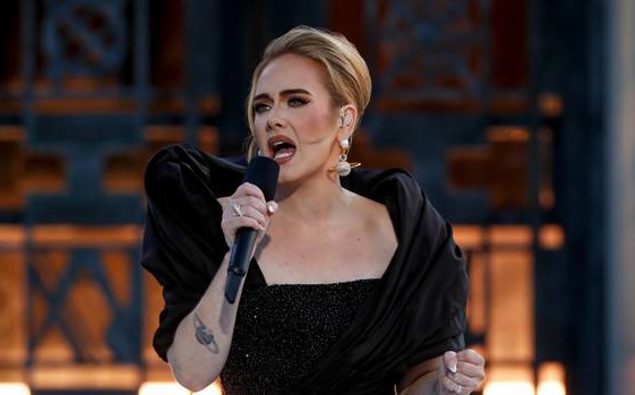 Kate Hawkesby: Cancel Culture is out of control, we're not allowed to be proud women
Author

Publish Date

Fri, 11 Feb 2022, 7:54am
I'm just wondering this morning if we, as women, need to apologise now for being women. Or for calling ourselves women. Is it insulting that we are happy to be women? 
Adele has been in hot water this week for her acceptance speech at the Brit Awards as she collected the gong for Artist of the Year. It used to be two categories, Best Male Artist and Best Female Artist, but in a move we should've all seen coming, that was changed to the more gender neutrally appropriate "Best Artist'. 
So Adele said when she accepted the award, "I understand why the name of this award has changed but I really love being a woman and being a female artist. I do!" That's what she said – to huge applause and cheers by the way. But here's the difference between the real world and the online world – the keyboard warriors lit up.  
What travesty was this?! No less than a transphobic slur, she must be transphobic! Why would she say such a thing? How dare she! Twitter users (who else) blew up in fury – "Who'd have thought Adele was a transphobe and would use her platform to call for the destruction of the trans community!" said one. 
The destruction of the trans community? Are you serious? Some said they'd lost respect for her and 'wouldn't spend another cent on her music'. She was accused of confusing teenagers. To be clear here, all she did was say she loves being a woman. And that now, apparently qualifies as cancellation worthy. 
And this is where cancel culture is eating itself. It's so inane and ridiculous that you now cannot even enjoy being the gender you are, for fear it upsets those who don't believe in gender.  
Worse still, those who are affronted by her daring to say she likes being a woman, are now bullying her online, in the hope that what? She denies her own existence? That she apologises for being a woman? That she stops referring to herself as a woman? That God forbid she backtracks and decries enjoying being a woman?  
Where is all this going? What's the end game here? Why do we all have to be the same? And why do we have to bend and change ourselves constantly to fit in with whoever the latest person or group to be offended is? Surely that's a bottomless pit?  
There will be no individuality left at all, if we go down that track. I mean the Tweeters that are outraged that she's apparently confused teenagers by saying she loves being a woman, what about the teenagers who're seeing this bullying backlash against a woman for saying she likes being a woman? What message is that sending them? 
Some sprung to Adele's defence – thank goodness. One author's reported as saying, "A decade ago, if someone had said a woman would [be criticised] for the thought-crime of saying she liked being a woman, I would have laughed at such a ludicrous suggestion. Now it is happening."  
She's right - it is ludicrous. So ludicrous in fact that Adele hasn't even bothered responding to it. But maybe someone should tell Shania Twain? Surely it can't be long before her song, "Man, I feel like a woman," gets cancelled.