Kate Hawkesby: Big Brother is really watching me
Author

Publish Date

Thu, 30 Jun 2022, 7:09am
Follow the podcast on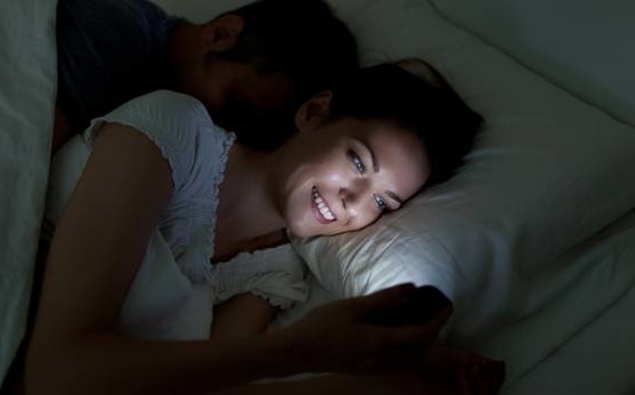 Kate Hawkesby: Big Brother is really watching me
Author

Publish Date

Thu, 30 Jun 2022, 7:09am
Call me naïve, and look when to comes to this stuff I probably am. It's a mixture of not being that clued into forensically what goes on technologically with my information, but also a bit of head in the sand too. Like I sort of know this stuff happens but don't think about it much, hence I'm always shocked at the reality of it. 
But you know how the apps we exist on these days are grabbing all our info and data and can track us? Well, yesterday I was confronted with the stark reality of this. To explain what I'm talking about, I'd had an online order with a supermarket go awry, again, and this was when I was really sick and just ordering groceries in, which I hate doing but needs must. 
So I'd been ordering them in, and I'd had such a bad experience time after time. There were broken eggs, rotten avocados or bananas, smooshed up mandarins, like every order arrived with either stuff broken, rotten, missing or damaged.
I was getting fed up of throwing out groceries I'd paid for just because someone couldn't be bothered picking decent produce or packing it properly, but I was too sick to complain, and had no choice but to keep groceries coming because I couldn't get out of bed, far less leave the house.
But then one order came in which just pushed me that one crappy order too far.
A large bag of nuts arrived with a hole ripped through the back of it, packet torn right down the middle, half the nuts spilled out of it. And I thought that's it, you've pushed me too far, I'm sick of wasting perfectly good food that I've paid for.
So I sent an email to New World online shopping, not in an abusive Karen way, I didn't have the energy for that. Just in a really simple 'hey my packet of nuts had a hole ripped in it and we've actually had quite a few issues with your online service, broken eggs, rotten fruit, squashed mandarins and your online service needs improvement.' 
That's basically all I said.
Couple days later I get a reply, 'how many packets of nuts?' No apology, just 'how many packets?' I replied, 'just the one'. They reply a refund or credit will be issued at some point. Then about a week later I get another email saying a credit will be applied for the nuts, but - included in that email is the email chain that's gone on before, to the various departments looking to authorize it etc. 
And as I scroll down, I see to my horror, how much information this supermarket has on me. Included in the email is the model name and number of my cellphone, so it says iphone13 Pro Max, then it's got the time I sent the email, the battery life of my phone at the time, my telco carrier, the phone device number, the software version my phone's updated to, the total memory of my phone, and the manufacturer, as well as my personal details and the card I paid with. 
Did you know that a supermarket app has all that intel on you? And if a supermarket knows all that, god only knows what the other apps know.
I probably shouldn't be surprised that data like that's being constantly collated, but because you don't think about it, it's not until you see it in black and white in front of you, that you realise just how much big brother is really prying into us.