Kate Hawkesby: Back to school - and back to reality
Author

Publish Date

Mon, 3 May 2021, 10:09AM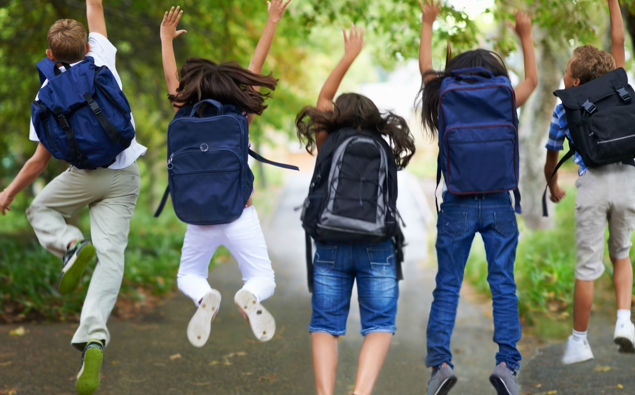 Kate Hawkesby: Back to school - and back to reality
Author

Publish Date

Mon, 3 May 2021, 10:09AM
School goes back today for Term 2. The winter uniforms are being dragged out, the school bags emptied of those rotten two week old lunchboxes, and we start afresh today - back to reality.
I have to say I do love school holidays more than ever these days. I used to count down the days until school would be back: juggling five kids at home for two weeks straight was often bordering on chaos.
And meltdowns! The meltdowns from me, not the kids.
It's a tough gig with little kids, especially when they're bored, out of routine, and want Mum to sort the entertainment 24/7. It's so much easier as they get older.
A friend of mine did the campervan thing with her kids through Rotorua these holidays and the thing about that is it's nonstop activities every day because there's so much to do. It's a tourist mecca and that's nirvana for little kids of course.
Her time there reminded me of all the same things we did with our kids at the same age. Campervans, dawn to dusk action packed days, kids collapsing at the end of the day exhausted, but not as exhausted as the parents! You feel like you need a holiday after the holiday just to recover.
The cool thing about all that though is the kids do actually remember it – ours have fond family memories of crazy holidays with all seven of us heaving our entourage round the place.
But these days, with only one school age child left, the holidays are a lot quieter. They're more relaxing. Teenagers sleep half the day anyway which is a bonus, you're no longer woken at 6am by a toddler peeling your eyelids back and asking, 'what are we going to do today?'
My daughter's at an age where she cooks and bakes, we went to a show, we hung out, we chilled some days and did not very much, but it was nice to just have downtime and to relax. 
Having said that, I did have a to-do list for the holidays – you know all the admin you never get done when you're working. I had a long list of things I was going to achieve and conquer.
Trouble is, I did virtually none of it. The problem with being a shift worker is you're so bone tired that your body tends to collapse when you stop. I'm probably more productive when I'm working. So my idea of smashing out a whole lot of jobs went by the wayside.
But I did appreciate the extra sleep. And there's also something very therapeutic about living in the countryside, being surrounded by nature all the time. It's incredibly restorative.
So it's back to early alarms now and the kids are back to school, and there's something nice about routine too.
But hats off to all the parents of littlies who've survived these busy past two weeks. Rest assured they'll love and remember the time they got to spend with you. Even if you are completely exhausted by today.