Kate Hawkesby: Auckland has to go to Level 3
Author

Publish Date

Mon, 20 Sep 2021, 9:05AM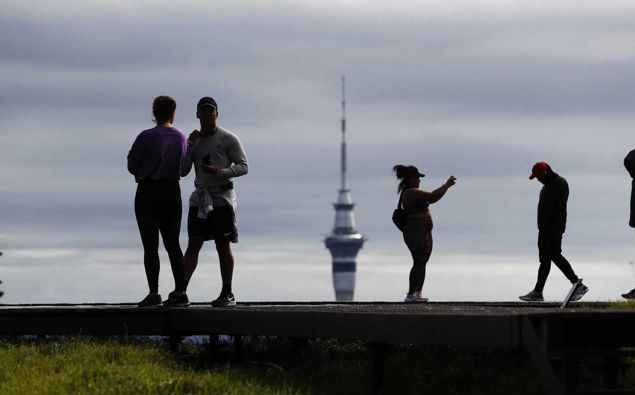 Kate Hawkesby: Auckland has to go to Level 3
Author

Publish Date

Mon, 20 Sep 2021, 9:05AM
I know the rest of the country is sick of hearing about this, but for the 1.6 million people who live in Auckland, we're into day 34 of level 4. 
Since the start of the pandemic that means Aucklanders have spent "6 extra weeks at levels 3 and 4" than the rest of the country, and there's more to come.
Stuff reported that, "over the 2020 and 2021 school years, Auckland students have now missed 69 days of in person schooling, and counting, compared with 39 days for their peers elsewhere, a whole additional month of learning gone." 
That's before we even get to the mental, psychological and financial toll on Aucklanders. 
So for all those outside of Auckland saying, stop whining, get over it, just think about that from your perceived Level 2 luxury for a moment. 
It sucks.
The fact we're seeing more arrests for people bailing, trying to leave Auckland during this, says all you need to know — Aucklanders are over it.
The appetite for lockdown has gone, the buy in is over. 
We don't remotely feel like any part of any team of 5 million. 
In fact that terms makes us cringe, along with the gratuitous thank you's from the PM as she sits comfortably in Level 2.
So I think today they have no choice but to drop us into Level 3. 
Forget case numbers, they could hit 30 today and it won't change a thing.
None of the stuff they banged on about in the beginning matters anymore. 
They're even playing down the mystery unlinked cases now. 
They know they're not going to achieve zero cases, they know they can't keep us locked down forever, they know we're over it. 
Compliance is fading, people are at their wits end.
Robertson knows, he all but confirmed the Level 3 move last Friday. 
Even Michael Baker, who they clearly got to, had changed his tune between Friday morning and Friday night. 
Did you notice that? 
Suddenly he went from saying in the morning, 'at least another week in Level 4' to 'oh actually, we could probably risk Level 3 now'. 
They know. 
They don't have the buy in. 
Hence the huge pressure to vaccinate everyone – and why I think they should've prioritized Aucklanders for the vaccine — like literally taken vaccine buses out to every street in South Auckland for a start.
They've put enormous energy, money and pressure into 'asking' Aucklanders to go get vaccinated, but if you're not tuned into any media channels, you're not hearing that. 
So they should've taken the vaccine to people sooner and in greater numbers. 
But here we are, D-day, and possibly the day we see the government sheepishly admit, without looking like they're admitting it, (stand by for the spin that lockdown worked blah blah) that we're going to have to live with Delta. 
We are going to shift down levels despite case numbers I reckon, the only question is, how long are we in Level 3 for?