Kate Hawkesby: Auckland has learned to live with Covid, Govt should too
Author

Publish Date

Mon, 8 Nov 2021, 8:27am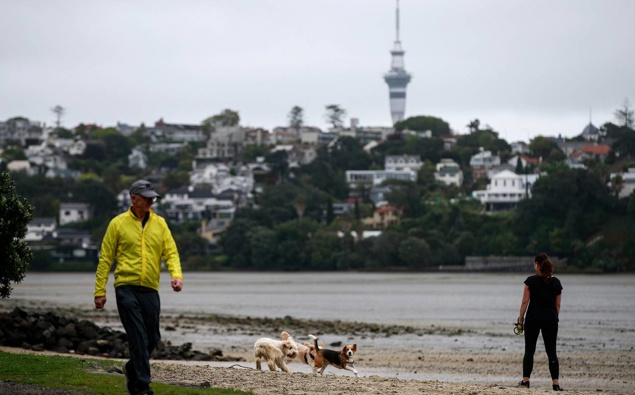 Follow the podcast on
Kate Hawkesby: Auckland has learned to live with Covid, Govt should too
Author

Publish Date

Mon, 8 Nov 2021, 8:27am
It seems to matter less and less what's said at these post-cabinet announcements because people are so over it, they're just getting on with it anyway. The sun came out this weekend in Auckland and the balmy weather saw pretty much everyone head for the beaches, the parks, the backyard BBQ's. It's almost like Aucklanders took themselves to Level 2. 
Likewise, there's a flourishing black market of hair, nails and beauty treatments being done. More and more restaurants are opening up – on the brink of giving up, and just serving anything they can in a takeaway container from their front door. 
Groups are gathering in larger sizes, it's as though Aucklanders have made a collective decision not to live in fear anymore. 
Having such a high double vaxxed rate helps of course. But when I see the fear in the regions where Covid turns up in the wastewater and everyone panics, it seems so foreign to Aucklanders, who've been wandering around with more than a hundred cases in the community for ages. Aucklanders are very much living with the virus, and the bulk of us have done everything right to get to this point. 
You can only push people so far for so long. And you can only police so much. In fact, it's the lack of policing, or selective policing, that's gotten under the skin of most law-abiding Aucklanders. Watching gang members cruise through border checkpoints only infuriates the rule abiders who laboriously apply for exemptions. 
I know people being forced to sell their homes, businesses going belly up, families torn apart, kids having huge anxiety issues, elderly people feeling alone and depressed, teenagers at their wits end. When you push people this long, with no plan, and no structure, and no end in sight, you're going to break them. 
This weekend felt like a marker – Aucklanders have absolutely had a gutsful. 
So, the shops will open Wednesday, there's no way they can back down on that now, they must be cognizant of how much compliance has gone, the traffic light system must surely come into play soon, the vaccine target abandoned, and the Auckland border scrapped.  
These archaic and strict measures don't work when people stop believing in them. 
It may've looked good in theory on a spreadsheet inside the Beehive from their cosy Level 2 perspective, but out here in the real world with actual human beings, I can tell you it's more unrealistic by the day. When the 'let them eat cake' leadership becomes this inane, the peasants revolt. 
So, we will be open for business December 1st, I guarantee it, the border will go because it'll be too hard to police, and the messaging will shift to "living with the virus". If we're lucky, we may even start to hear a bit of that at post-Cab today. 
If we don't, then the control freaks running the place still have their blinkers on.