Kate Hawkesby: Auckland businesses send letter to PM about crime
Author

Publish Date

Fri, 20 Aug 2021, 9:54AM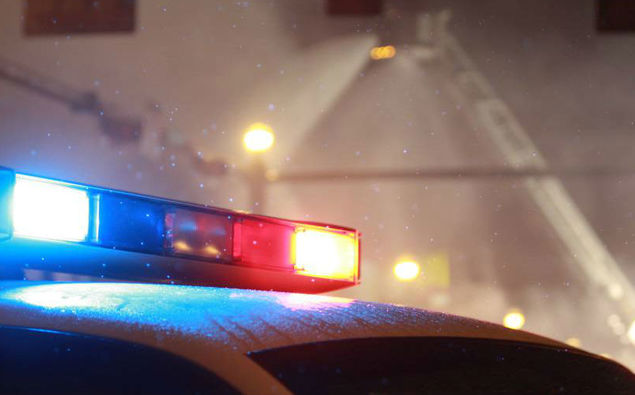 Kate Hawkesby: Auckland businesses send letter to PM about crime
Author

Publish Date

Fri, 20 Aug 2021, 9:54AM
I talked at the start this week about crime in the CBDs and how it's on the rise, dangerously so.  
Businesses are exasperated, retailers are at their wit's end, city dwellers are fed up. 
And it's not like the people running these inner-city business associations haven't been agitating for action here.  
They have, as I said earlier this week, been flagging this for more than a year now.  
It's not new. And yesterday, frustrated beyond measure, central Auckland business associations sent an open letter to the PM.  
It barely got media coverage, which was annoying but not surprising, it was after all, critical of the lack of government response on this over many, many months. 
But the lack of any response from government is not new either.  
If I had a dollar for every person who comes on this show from various sectors and industries saying they've tried to get engagement from the government and failed, I'd have a fortune.  
And bear in mind, this is all predating this Delta outbreak which many will argue will now be taking up all their time. 
So, yesterday's letter pointed out that they've been asking for a co-ordinated cross government approach to deal with these issues, and they identified three immediate actions; increased police presence on the street, better management of emergency housing, mental health and addiction services. 
They point out they've continued to do what they can locally – their own CCTV and security systems and patrols, but they need more assistance.  
The letter says that "only the Government is in the position to bring about a coordinated solution between ministries of Health, Housing, social Development and Police."  
It finishes by saying "please can you bring quick decisive action to keep our city safe and appealing for locals and visitors." 
I mean, I wish them well with their letter. 
But I fear it's going to get the same response they've had so far; radio silence. 
The inaction here of government to face up to what's happening right under their noses is frustrating, but also short sighted. 
In ignoring the problem for the past year, it's only been made worse.  
And adding to the woes is increasing the amount of emergency housing in these areas, which the Government has done without first of all addressing all the issues created form the first raft of emergency housing.  
The level of antisocial and criminal behaviour that's come with this housing has been felt acutely by CBDs, and yet, still, nothing. 
The problem now is, with Delta on our doorstep and further lockdowns likely as part of the Government's elimination strategy, CBDs are going to be facing a lot more trouble than just crime surges.  
I feel for these businesses right now who must be thinking as if it wasn't bad enough already, it looks like it could get a lot worse, before it gets better.