Kate Hawkesby: Ardern will rue the day she dug her toes on Covid elimination
Author

Publish Date

Mon, 23 Aug 2021, 10:42am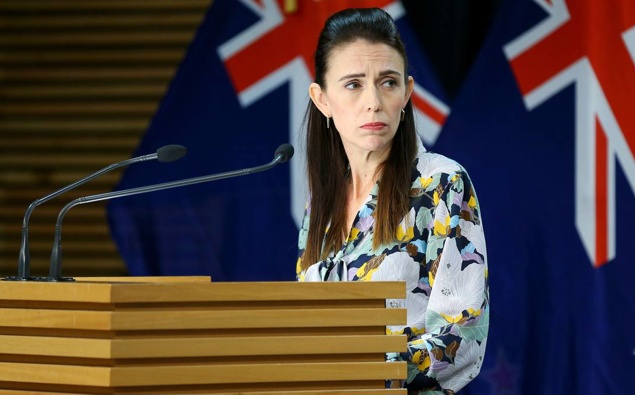 Follow the podcast on
Kate Hawkesby: Ardern will rue the day she dug her toes on Covid elimination
Author

Publish Date

Mon, 23 Aug 2021, 10:42am
The one thing this government needs to start doing real quick is getting honest. 
Fewer and fewer people are tolerating the smoke and mirrors, the spin, the fudging. 
The best example of this was Friday's press conference where Ashley Bloomfield admitted he'd advised Cabinet that Auckland should in fact stay in Level 4 until August 31st. 
The PM equivocating on this only does us, and her, a disservice.
It's dishonest because we all know as of today, odds on she'll announce Auckland's indeed staying in level 4 until August 31st.
So why did she drag that news out? 
Why would she not want to give businesses, families, schools, some certainty in extremely uncertain times? 
Why don't we get all the facts when they have them?
Instead of some government controlled timeline? 
Is this micromanaging of when we get information a control thing? 
What's the point in being disingenuous with people who are already feeling uncertain? 
It's treating us with contempt to leave us in an information vacuum, until it suits you politically to do otherwise.
Here's the other issue at play – apart from our excruciatingly slow vaccine rollout, we have no plan B. 
The government, whose had 18 months to prepare for this very eventuality, has not prepared for it. 
The elimination strategy which they used successfully initially, still appears their only strategy. 
I don't understand how on the one hand they tell us Delta changes the game, and then on the other hand – we're still employing the same game plan. 
Everything's changed, so why aren't we changing?
I think the PM will rue the day she dug her toes in on elimination, if you just look around internationally, you'll see it's a pipe dream.
Reassuringly, Covid Minister Chris Hipkins yesterday alluded to the fact the government may now be waking up to that reality. 
He admitted that they are now having to look closely and ask "some pretty big questions about what the long term future plans are". 
No kidding. 
Pity they didn't do that sooner.
And for those still buying the elimination strategy, which I guarantee we'll eventually abandon because it's ridiculous, think about how many times plunging in and out of lockdowns is acceptable to you. 
Once the novelty of Netflix marathons and baking binges has worn off and the cold hard reality starts to hit, how appealing is elimination really? 
Look around at the rest of the world. 
It's open. 
To put a closed sign up on New Zealand now, is condemning us to a future as a tiny isolated backwater at the bottom of the world. 
Admitting you got some stuff wrong, admitting you need to change course, would be the most open honest and transparent thing this government could do for us right now.
Let's hope they see the light soon.