Kate Hawkesby: Alarming new data on vaping
Author

Publish Date

Tue, 14 Nov 2023, 7:28AM
Follow the podcast on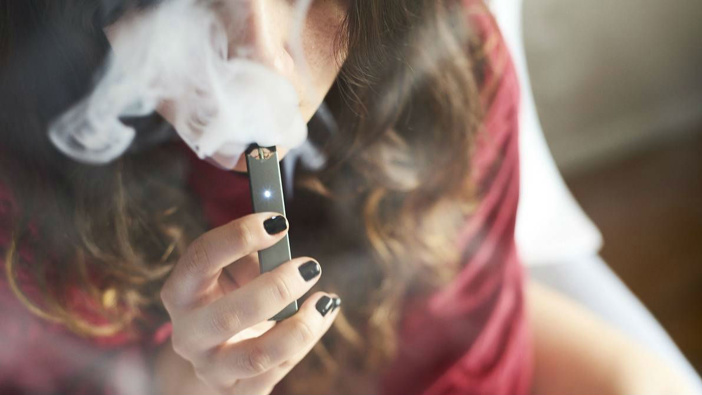 Kate Hawkesby: Alarming new data on vaping
Author

Publish Date

Tue, 14 Nov 2023, 7:28AM
So we got new data yesterday on vaping, and it's nothing short of alarming.  
We here in NZ are among the biggest vapers in the developed world. The OECD found 8.2% of people aged 15 or older regularly vape in New Zealand, which puts us in second place, just behind Estonia.  
I was speaking to a specialist cardio sonographer the other day, and she was telling me that she thinks we're going to find out down the track that vaping is worse than smoking. We just don't have enough research on it yet, but the toxins you're inhaling when you're vaping... no good can come of that.  
The worst part of course is all the young kids taking it up and how many of them are addicted to nicotine now and can't give it up. I was reading about some schools where kids are having withdrawals during exams and running out in breaks to vape; school kids, that addicted.  
To have the highest vape rates in the world —just behind Estonia— is a travesty and it's something we should be leaping up and down about to fix. Because not only are we inheriting a population full of nicotine addicted kids, but all the knock-on negative health side effects that are going to clog our health system down the track too. The stats are woeful and the evidence coming in on vaping is shocking.  
According to one Australasian health educator, vaping is too hazardous health wise, even as a means of quitting tobacco. And yet we still have large groups of our population thinking it's not that harmful. This health educator says the online government material is misleading, in her view, because it provides such a bald description of vaping - 'vaping does not have the toxins in tobacco smoking', it says, and yet vapes have to contain propylene glycol to make an aerosol, and chemicals for the smell.  
So, is that implying to vapers that it's safe? At the very least it's underestimating the potential harm. What about warnings or plain packaging? Why is there none of that? And why aren't they regulated better? There are concerns the public are not informed enough about a product that is engulfing our youth. The real worry is the health and social impacts already manifesting, and the costly 'tsunami' of problems in the respiratory and cardiovascular sectors, as many commentators and health researchers have already pointed out.   
Those jumping up and down about it include clinical specialists, GPs, school principals, parents... they all petitioned the previous government to act. But I really think the last government dropped the ball on this and never took it seriously enough. We should be deeply worried about the pace of uptake in vaping amongst our young people, the lack of widespread research into its side effects, and the lack of detailed information on the risks.  
There's a lot this new government needs to crack on with, and I hope dealing properly with vaping is on the list. 
Take your Radio, Podcasts and Music with you