Andrew Dickens: We are in an energy crisis
Author

Publish Date

Thu, 24 Jun 2021, 8:48AM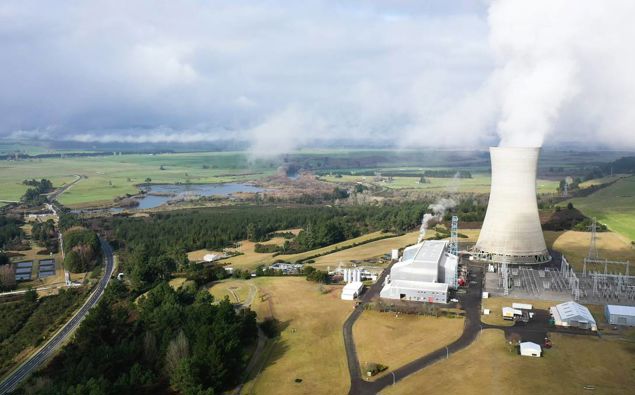 Andrew Dickens: We are in an energy crisis
Author

Publish Date

Thu, 24 Jun 2021, 8:48AM
Here's a story that combines Covid, climate change and our energy crisis and shows how we can't see the forests for the trees.
This week I've been reading the April issue of National Geographic.
The cover story is about a 30 year study on the effect of micro particle air pollution on the health of humans.
The micro particles are created mainly by the burning of fossil fuels by factories and cars, wood burning and wildfires and a little bit from volcanoes.
Here's the thing. Air pollution contributes to almost 7 million deaths every year. 12 per cent of the global death toll. Half of those deaths in the factory zones in China and India.
7 MILLION!
Here's another thing; places with high air pollution also had the highest rates of Covid infection because their lungs have been compromised.
Now here's another thing; 1.4 million people have died this year with Covid 19, a fifth, 20 per cent, of the yearly deaths from air pollution.
Now answer me this, we shut the planet's economies down to fight Covid, and yet 5 times as many more die every year for years because of the burning of fossil fuels and we do nothing?
Because we're addicted to our stuff, to our mobility and our comfort and it's mostly poor people dying.
Mankind's real need right now is a new energy source, one that does not burn carbon. One that will not destroy our lungs and make us more resistant to Covid.
The only one we have is nuclear energy.
But in a wonderful irony the environmentalists hate that too even though it kills virtually no-one so that's off the table.
Why isn't this the debate?
We have an energy crisis right now. Businesses were complaining yesterday. Prices are escalating dramatically. It is firing on general inflation.
But we've got a scheme about for electric cars to save the world which will drain our power sources even more. We have no big hydro plans and it's a fact that windmills and solar power will not cut it.
So here's a bold plan to help save the planet that we could do.
Stick a nuclear power station in Huntly.
Give the nation cheap clean power. Bring in the EVs and ebikes and electric public transport. Close down all the diesel generators and the coal burning power plants and truly reduce our emissions.
Go on. I dare you. You know it makes sense.