Andrew Dickens: Online voting would not change a thing, it's still voter laziness
Author

Publish Date

Mon, 10 Oct 2016, 7:24AM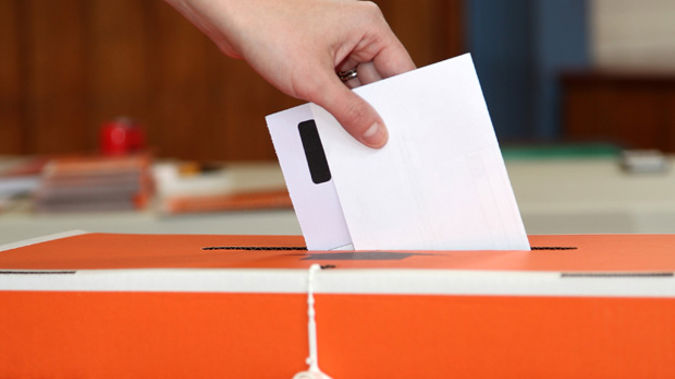 Andrew Dickens: Online voting would not change a thing, it's still voter laziness
Author

Publish Date

Mon, 10 Oct 2016, 7:24AM
So the Local Body Elections have concluded and apparently we love lefties.
There are lefty mayors everywhere. Goff, Lester, Dalziell in particular.
It's an old political truism. Left for Local. Right for National. Guess why our centre-right wing party is named that.
But the real problem is that no-one cares. No I'll rephrase that. We care when the council gets in our way and when the rates come out and then we go back into a council coma of complacence.
Talking to five mayors yesterday I was talking big stuff. Fixing or abandoning South Dunedin. Fixing the Christchurch CBD which is threatening to become a corporate office wasteland. Runways and tunnels in Wellington. The whole Auckland schemozzle. At the end of it I got two texts and one email. It was like no-one cared. Later in the morning an interview about Jean Batten got an avalanche of correspondence. It seemed like we cared more about a woman who died 30 years ago than the challenges facing our cities
60 per cent of registered voters chose not to even be part of the process so I guess you deserve whatever you got.
The problem is easily identified. It's voter laziness. It's disengagement but finding a solution to the problem seems beyond us. On Friday I talked to the Local Government Minister about the low turnout and asked him what hes going to do about it.  His answer was indicative of the disinterest we have in local body politics.  We'll take a look at it. These low turnouts have been happening for decades for the same reasons Mr Minister so how about doing something instead of just looking at it each election and tutting.
For many the pat answer is online voting which in my book would not change a thing. When my family voted we all sat down with a computer and the booklet that gave thumbnail sketches and made our decision. It took about an hour. We ticked some boxes and I posted the letters on a trip to the supermarket. It was easy. If it was all online the process would require just the same time and effort.
I think we all need to take the whole thing a lot more seriously. The reason lefties like Goff and Dalziell won isn't just because they've got name recognition but because they're pros with experience on how to get a campaign rolling. So we need to get better candidates instead of the amateur hour we have already. We need party systems and primaries so we have fewer candidates of better quality. Having 19 candidates for the Auckland mayoralty including some bona fide nutters was just a joke.
Our education needs to be better so I'd like to see the electoral commission more involved and see more ads with the orange guy.
And at the end of the day I'd like to see what Austrtalia has done here. There it's compulsory with a token $20 fine if you don't vote. That 20 bucks might concentrate our minds more.