Andrew Dickens: Carbon credit rort has to stop
Author

Publish Date

Tue, 19 Apr 2016, 7:06AM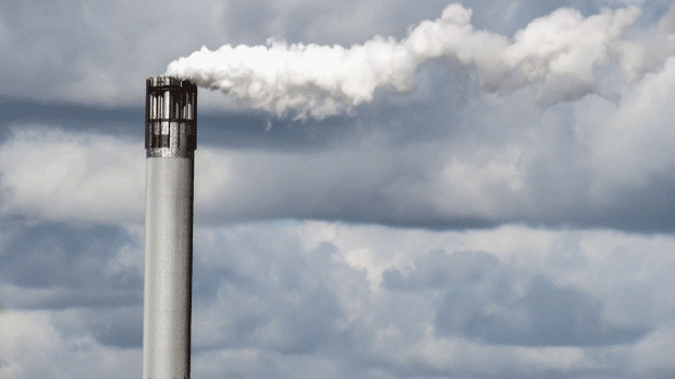 Andrew Dickens: Carbon credit rort has to stop
Author

Publish Date

Tue, 19 Apr 2016, 7:06AM
Yesterday I waded through the Listener article on how New Zealand has rorted and been rorted by the Emission Trading Scheme over the past 8 years, resulting in the collapse of the carbon price and a devaluation of forests planted by New Zealand farmers.
And by the end of it I thought, "no kidding, saw that coming".
Turns out New Zealanders have been buying carbon credits from the Ukraine.  These credits are known as hot air credits because people aren't too sure where they came from.  Some are imaginary credits.  For instance some credits have been earned because coal mines have been closed even though that doesn't mean that any less carbon is going into the Ukrainian skies. 
Ukraine carbon credits have been cited as having no transparency, legitimacy or proven environmental effects but Ukraine approved them so they're legitimate in the global emission trading scheme.
Kiwis have been the biggest buyers of these dodgy credits in the world.  We're using the credits to pay off our own carbon debts. Using imaginary credits from a dodgy overseas territory means that we're hitting our targets and yet we haven't made any change to our emissions.
Look - the emperor has no clothes.
Labour says there's nothing wrong with the scheme.  The government, they say, has to ban Ukrainian credits and any other dodgy ones and include agriculture in our targets. But I think they're wrong.
Everything is wrong with the Emissions Trading Scheme.  Putting converted financial dealers in charge of a scheme to save the planet is like deciding that a bookie should be the next Pope. It was trading schemes that caused the GFC.  And people don't learn.  The latest junk bonds are based on car loans.  Hells bells - that's an even dodgier asset than the mortgages on houses were.  Whoever thought that there wouldn't be junk carbon credits was a dreamer.
The moment it was first mooted I thought it was rortable.  It's a fiction.  The carbon price is a fiction.  The trading is a fiction.
And why are we doing this?  To fight climate change. Well that whole argument is wrong.  I can't point to a single death from climate change but I can point to an upswing in bronchial disease from carbon particulates since the start of the Industrial Revolution.
I want carbon emissions reduced because I hate pollution. If that also mitigates climate change then that's a nice bonus.  But the Emissions Trading Scheme is not the answer.  It's full of holes and the world seems blind to it's flaws.