Tax experts weigh in on the Green's wealth tax plans
Author

Publish Date

Mon, 29 Jun 2020, 12:20pm
Follow the podcast on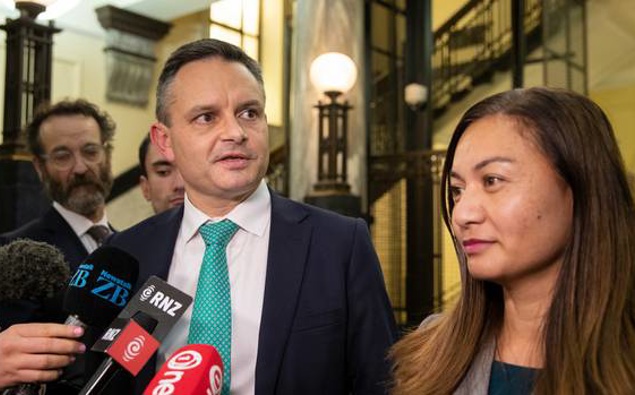 Tax experts weigh in on the Green's wealth tax plans
Author

Publish Date

Mon, 29 Jun 2020, 12:20pm
The Green Party wants to ensure everyone who's not in full-time paid work gets at least $325 a week.
The poverty action plan is the party's first policy ahead of this year's election.
Co-leader Marama Davidson says the proposed Guaranteed Minimum Income will mean when people ask for help, they get it.
She says people with kids or those with a disability will get extra support.
The policy would be paid for by a wealth tax on millionaires,  and two new income tax brackets for high earners.
Marama Davidson believes Covid-19 revealed holes in our social safety net - but it's also presented an opportunity to create truly equal communities.
Tax consultant Terry Baucher told Kate Hawkesby the Government is going to be short of $49.2 billion over four years - and that money needs to come from somewhere.
"We raise a lot of revenue in GST, we've got a fair amount of tax we get from income on earnings. But we don't tax capital very much, and the Greens decided to go there."
Price Waterhouse Cooper partner Geof Nightingale says a wealth tax would make the tax system more progressive.
"But in New Zealand, we've managed to keep rates relatively aligned when it comes to tax rates between company tax rate, top marginal rate, and this will undo that."
Institute for Governance and Policy Studies senior associate Max Rashbrooke says it's attractive for the Green Party.
But he says its confidence and supply partner, Labour, hasn't been keen to talk about tax.
"This will draw them right into that discussion, and a lot will hinge on their reaction to this announcement, which is hard to predict at the moment."