Covid vaccine: Calls for calm after UK medics suffer allergic reactions
Author

Publish Date

Thu, 10 Dec 2020, 12:21PM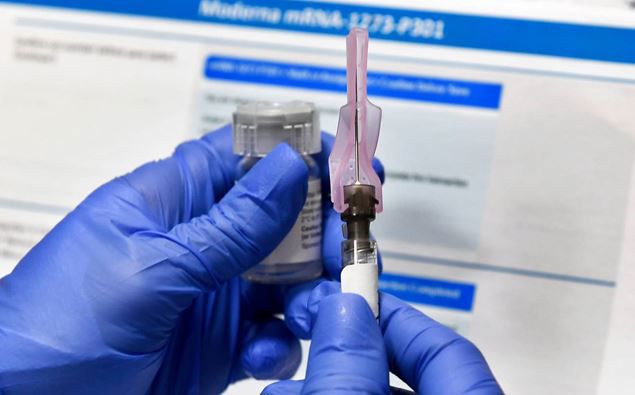 Covid vaccine: Calls for calm after UK medics suffer allergic reactions
Author

Publish Date

Thu, 10 Dec 2020, 12:21PM
British health experts are attempting to quash public panic about the Pfizer/BioNTech vaccine which is currently being rolled-out across the UK, following reports that two health workers suffered an "anaphylactoid reaction" just after being immunised.
Such a reaction tends to involve a rash, shortness of breath, swelling of the face and tongue or a drop in blood pressure. UK regulators warned that people with a history of serious allergic reactions shouldn't receive the new vaccine while they investigate the two cases.
Professor Stephen Powis, medical director for the National Health Service in England, said in a statement that the workers are "both are recovering well" and described the regulators' warning as a precautionary measure.
In the meantime, British scientists are calling for calm as public fears of the alleged dangers of the new vaccine — which is said to have an 95 per cent efficacy against infection — threaten to derail the UK's mass inoculation programme.
Dr Penny Ward of King's College London said: "As these two events occurred in people with a history of severe allergy, it is sensible of the MHRA to draw attention to these reports and to suggest that individuals with a history of severe allergy not receive the vaccine at this time."
Professor Graham Ogg of Oxford University urged calm, saying: "It will be important to now understand the specific nature of the reactions and the background medical history of the individuals affected so that any risks of reactions can be more closely defined."
And Professor Peter Openshaw of the Imperial College London said: "As with all food and medications, there is a very small chance of an allergic reaction to any vaccine. However, it is important that we put this risk in perspective."
Allergic reactions to vaccines are usually rare and short-lived. Here's a look at some key questions: