UK divided over Boris Johnson's lockdown stance
Author

Publish Date

Mon, 18 May 2020, 9:49AM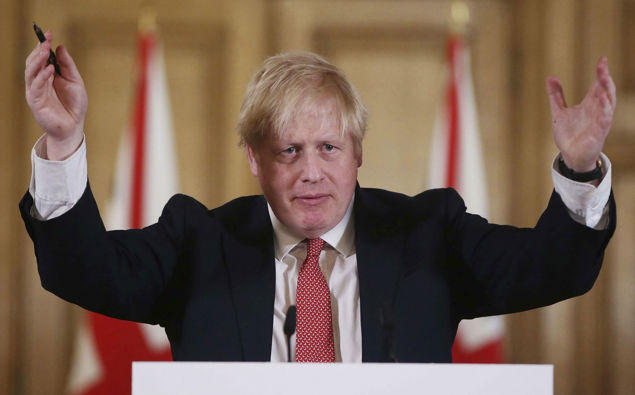 UK divided over Boris Johnson's lockdown stance
Author

Publish Date

Mon, 18 May 2020, 9:49AM
Boris Johnson is under fire from rest of the United Kingdom over his handling of the Covid-19 lockdown.
While he has told people they are allowed to go outside again, the governments iN Wales, Scotland and Northern Ireland have rejected his stance over health and safety fears.
Polls have now shown that support for Johnson's government and their handling of the lockdown has dipped by nine points, with more people now dissatisfied with their handling. 
UK correspondent Gavin Grey told Kate Hawkesby that the division between the different countries is confusing. 
"We're being in the very odd situation where people from England are being warned not to go into Scotland for a walk as people in Scotland are being told to stay at home." 
Grey said that Welsh police are also at the border with England stopping cars 
Meanwhile, Britain is reporting that 170 more people have died from the coronavirus, raising its overall death toll to 34,636.
It's the U.K.'s lowest daily death toll since the day after the country's lockdown was announced on March 23. Weekend figures are usually lower because reporting lags when compared with weekdays.
Another 3,142 people in Britain tested positive for COVID-19, bringing the number of total confirmed cases to 243,303.
However, Sunday's figures don't give a full picture because some testing data from Northern Ireland was not available as a result of technical problems, Business Secretary Alok Sharma told a daily news briefing.
Britain has Europe's highest virus death toll as well as the most confirmed cases.
The British government is pumping more money into national efforts to develop a vaccine, by giving an additional 84 million pounds to researchers working on separate vaccine trials at Oxford University and Imperial College London.
Phase one participants in Oxford's trial have already been given their vaccine dose last week, Sharma said.