Final US presidential debate could decide last votes
Author

Publish Date

Fri, 23 Oct 2020, 10:58AM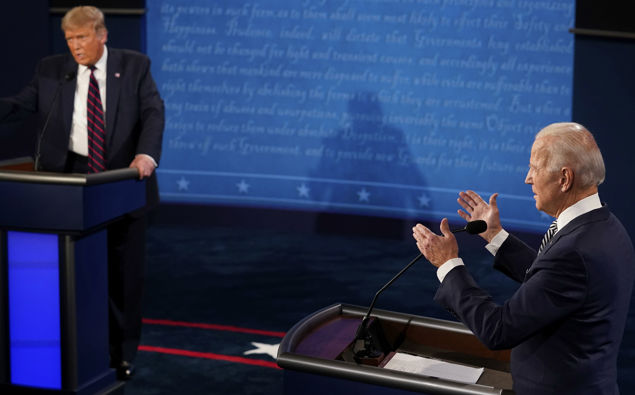 Final US presidential debate could decide last votes
Author

Publish Date

Fri, 23 Oct 2020, 10:58AM
The US presidential candidates are preparing for their final battle in the debating ring.
At 2 o'clock this afternoon our time, Republican Donald Trump will go up against Democratic rival Joe Biden.
This time, the moderator will be able mute their microphones, after the first debate was dogged with interruptions from both sides.
Former communications director and strategist for the Republican Party Doug Heye told Kate Hawkesby Trump will have to find other ways to distract his opponent.
He says Trump will be trying to get Biden to choke, but he won't be able to use his usual tactics and most voters have already made up their mind, but there's still no room for error.
Heye says if something dramatic happens in the debate, the three percent of undecided voters in the key state of North Carolina could go either way.
"The last debate… was terribly negative, anybody who viewed it looked at that debate very badly."
"For Trump to really succeed… he has to score blows on Joe Bidden, he has to cause Joe Bidden to make some kind of mistake."
"Trying to jam him up, trying to frustrate him, trying to cut him off… is a big part of Trump's strategy."
"He may have to find other ways to do that this time."