Fresh blow-up over fate of former NSW premier
Author

Publish Date

Tue, 7 Dec 2021, 8:38AM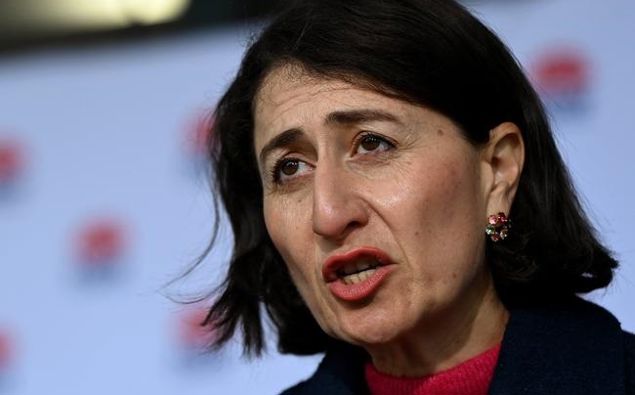 Follow the podcast on
Fresh blow-up over fate of former NSW premier
Author

Publish Date

Tue, 7 Dec 2021, 8:38AM
A fresh war of words has erupted over the fate of former New South Wales premier Gladys Berejiklian, who is reportedly being urged to run for federal politics despite the cloud hanging over her from an anti-corruption investigation. 
New South Wales' Independent Commission Against Corruption (ICAC) has yet to deliver the findings of its inquiry into whether Ms Berejiklian breached the public's trust or had a conflict of interest during her secret relationship with former Wagga Wagga MP Daryl Maguire. 
It is also considering whether she failed in her duty to report suspected corruption, and whether she encouraged that sort of behaviour by turning a blind eye. 
Prime Minister Scott Morrison has, in recent weeks, been attacking ICAC for its investigation into Ms Berejiklian. Most notably, in one session of Question Time in late November, he denounced the treatment of her as "shameful". 
"What was done to Gladys Berejiklian, the people of NSW know, was an absolute disgrace," he said in parliament. 
"The Australian people know that the former premier of NSW was done over by a bad process, and an abuse." 
He also called ICAC a "kangaroo court". 
During a media conference at Woollahra Public School in NSW today, Mr Morrison was asked whether he thought Ms Berejiklian would be a "good candidate" for Warringah at next year's federal election. 
"I think she'd be great," he replied. 
"As I've said before, the way that Gladys Berejiklian has been treated over these events, I think has been shameful. I've been very clear about that. 
"Anthony Albanese thought that was the right thing to do to Gladys Berejiklian. I don't think it was, and I look forward to her – she'll make her own decision in her own time about what she would like to do, of course. If she wished to join our team, she would be very welcome." 
- by Sam Clench, news.com.au
LISTEN ABOVE