David Parker: Revised TPP deal to be signed tomorrow - without Trump
Author

Publish Date

Thu, 8 Mar 2018, 7:23AM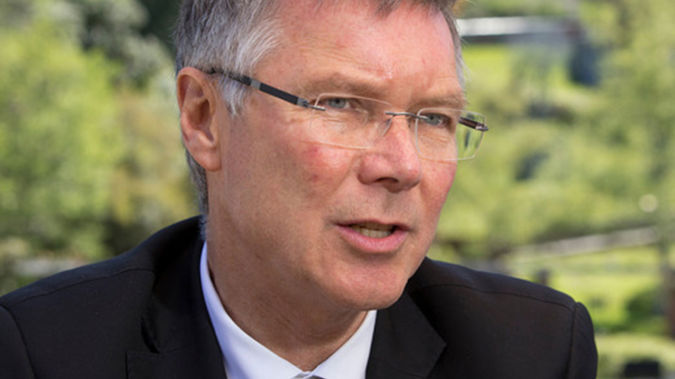 David Parker: Revised TPP deal to be signed tomorrow - without Trump
Author

Publish Date

Thu, 8 Mar 2018, 7:23AM
The Comprehensive Progress Trans Pacific Partnership is only hours away from being a done deal.
Trade Minister David Parker will join his counterparts from 10 Pacific countries for the signing ceremony in Santiago, Chile early tomorrow morning.
And the Trade Minister is painting the latest TPP trade deal as a middle finger to Donald Trump.
The deal had been on life support after Trump pulled the United States out of the original deal when he became president.
But Parker told Kate Hawkesby the other countries - including Japan, Canada and Mexico - are standing firm.
"Between the 11 countries that are in it, we are saying we're not going to do to each other what the United States is currently proposing to do against New Zealand and other countries in respect of our steel and aluminium exports."
The suspension of 22 provisions makes this a substantially different deal from the old TPP.
Parker says Donald Trump's moves towards protectionism, make free trade more crucial than ever before.
"New Zealand has to sell the things that we produce well to the rest of the world to pay for our cars and computers that we import. And there are threats to those international trading regimes."
The deal will eliminate 98 per cent of tariffs in a marketplace worth close to $14 trillion.
Parker said the deal would give Kiwi businesses preferential access to Japan - the third biggest economy in the world - Canada, Mexico and Peru for the first time.
The deal had also "increased in importance because of growing threats to the effective operation of the World Trade Organisation", he said.
According to the Ministry of Foreign Affairs and Trade's estimates, the deal is expected to give a $1.2 billion to $4b boost to New Zealand's real gross domestic product.
This included almost $86 million in expected tariff savings for the dairy industry, while the country's exporters would save about $200m in reduced tariffs to Japan alone.
- additional reporting, NZN