John MacDonald: There are two groups of people in NZ at the moment
Author

Publish Date

Fri, 18 Feb 2022, 12:48pm
Follow the podcast on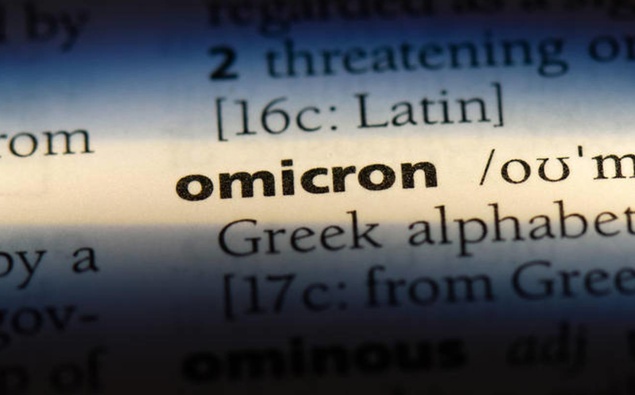 John MacDonald: There are two groups of people in NZ at the moment
Author

Publish Date

Fri, 18 Feb 2022, 12:48pm
There are two groups of people in New Zealand at the moment. 
Oh really? 
Yep. And what do you think they are? 
Anti-mandate and pro-mandate? No. 
Anti-protest and pro-protest? No. 
So what are they then? 
Well, the first group, are the ones who still want to do everything they possibly can to avoid getting Covid - even Omicron. Most likely because they're of an age where Covid puts them at significant risk or they have an underlying health condition they don't want Covid messing with. 
The second group, are the people who are thinking 'oh look, chances are I'm going to get it at some stage so I'd probably prefer to get it now, especially while the sun is still shining and we're not in the middle of winter'. 
Me, I'm in the second group. Because I'm coming around to the fact that this Omicron variant is going to get me at some stage. In fact, I may even have it already! 
Our daughter is back in Dunedin for university - it's Flo Week down there, when all the students move into their flats and party it up before the first-years' start arriving this weekend. Flo Week is short for Flat Orientation Week, by the way, in case you were wondering. 
And the kids down there have been going into isolation left, right and centre while they wait for Covid test results after going to flat parties since last weekend. 
So, our daughter's been telling us that she's heard of people - not sure how many - who have tested positive without any symptoms. Which, from a purely selfish perspective, is probably the version you'd want isn't it? 
But it just shows, doesn't it, how the official numbers we're getting are most likely to be just the tip of the iceberg. It was Michael Baker who said the other day that the official numbers are probably only about a tenth of the actual number of cases out there. 
So the horse has well-and-truly bolted. 
And I think having someone in the thick of it down there in Dunedin has definitely had an influence on my view of things - and that's why I'm putting myself in the group of New Zealanders that has come to accept that we're probably going to get it and, if we are going to get it, we probably want to deal with it before winter. 
Now this doesn't mean my enthusiasm and support for vaccination has diminished. Not a bit. Knowing I'm triple-jabbed makes me feel even more confident that I'm ready to deal with Omicron when I do get it. 
It also doesn't mean that I've given up on wanting to protect the hospital system. Because that's been a major driver in my support for the vaccination programme and my support for the vaccination mandates. 
And it doesn't mean I'll be wearing my mask or scanning-in any less. Because I know there are vulnerable people who need to avoid getting Omicron at pretty much any cost and if wearing a mask and scanning helps them, that's what I'll do. Because they are the people more likely to need hospital care if they do get Covid. 
So surely, the more of us who get Omicron sooner rather than later, the better the chances of the hospital system coping when winter arrives and we have the perfect storm of Omicron plus seasonal flu. 
That's why I'm in the group of people who are thinking 'we're going to get it. So let's get on with it'.