John MacDonald: The vaccine pass has done its thing, time to move on
Author

Publish Date

Fri, 4 Mar 2022, 1:21pm
Follow the podcast on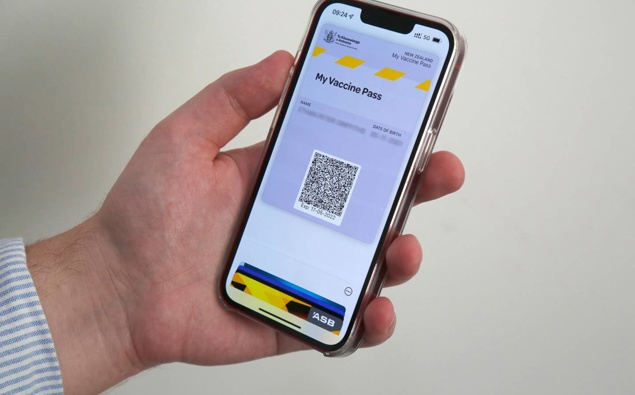 John MacDonald: The vaccine pass has done its thing, time to move on
Author

Publish Date

Fri, 4 Mar 2022, 1:21pm
It was really interesting listening this morning to the lawyer who has written to the Prime Minister asking her to scrap the vaccine passes by today. And, if she doesn't, he's going to go to the High Court to try and make it happen. Matthew Hague is his name. 
He's the lawyer who went to court challenging the legality of the vaccine mandates for Defence and Police. 
A week ago, the judge who heard the case ruled in his favour. So he's on a bit of a roll and, today, it's the vaccine pass that's in his sights. 
And I tell you what, if he does end up going to court over this - and I'm picking that's what will happen - and if I was the judge considering the case, then based on what I heard this morning, I'd rule in his favour. I'd support his case for doing away with the vaccine passes. 
I know a radio interview is nowhere near as detailed as a legal submission, but the gist of his argument is that the purpose of the vaccine pass system is to prevent the spread and transmission of Covid. 
But, the vaccine itself has been found to be less effective against the transmission of Omicron. It still reduces the severity of symptoms, but it doesn't stop you getting it. 
So he's saying that if the vaccine doesn't stop you getting Omicron, then there is no need or justification for the vaccine pass - which only exists to try and stop the spread and transmission of Covid. 
And he's bang on there, isn't he? Not to mention the fact that most of us who are eligible to be vaccinated, are vaccinated. 
Another thing, which he didn't mention when he was on with Mike Hosking this morning, is the truckloads of vaccinated people - myself included - who are more than happy to go to places like the shopping malls (Riccarton, Northlands, Hornby, Eastgate…you name them); we're more than happy to go there even though it means being in the same place as unvaccinated people. 
So if we're happy to go to the mall without a vaccine pass to get in, that means we're happy to go anywhere without a vaccine pass, doesn't it? 
You may have heard me say the other day that I'd been into a real estate office to pick up a key for someone, and when I walked in they wanted to see my vaccine pass. It took me by surprise to be honest and I just put it down to being another case of people interpreting the rules in their own way. 
Because it's become a sea of inconsistency out there with the vaccine passes, hasn't it? 
So if I take the legal argument that vaccine passes only exist to prevent the spread of Covid, but the vaccine itself doesn't stop us getting Omicron, then I'm convinced and I think the vaccine pass has done its thing and it's time to move on.