John MacDonald: The Govt should be wary in ignoring the anger at them
Author

Publish Date

Fri, 11 Feb 2022, 1:21pm
Follow the podcast on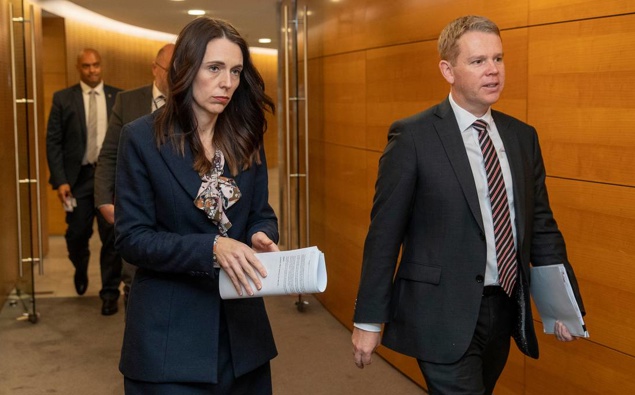 John MacDonald: The Govt should be wary in ignoring the anger at them
Author

Publish Date

Fri, 11 Feb 2022, 1:21pm
Did you see that woman on the TV news last night, saying she was leaving her husband because he'd been and got his booster shot? 
She was angry. She was at Parliament, at the protest. And there's a suggestion being made today that she's not the only one. And that the other protesters at Parliament aren't the only other ones either. And that a lot of people around the country are furious with the Government - but they're just not turning up to protest. 
And I think that's true. 
I was watching that woman who was brassed off with her husband for getting his booster shot with one of the teenagers last night - we had a great laugh. And, of course, it wasn't long before someone had turned it into a Tik Tok video and away it went. 
I don't know why TV insists on putting nutbars like her in their news reports. Well, I do actually - they do it because it captures people's attention. 
But if you've got your head screwed on and you're one of the people either protesting at Parliament or cheering them on from the sidelines who is genuinely opposed to the vaccine mandates, then it must be gutting to see all the clowns getting all the attention. 
And I suspect, too, that a lot of genuine people who joined the convoy for part of the way but didn't go all the way to Wellington will be gutted to see how it's playing out. 
And they'll be horrified to see the extremists and the weirdos getting all the coverage and the politicians ignoring them completely. 
But that's how it's always been and how it will continue to be. Especially in situations like this, where the people involved appear to be protesting against all sorts of different things. 
Some of them peddling the same old conspiracy theories, which is never going to do anything on the credibility front, is it? 
If it was genuinely a single-issue protest, and the people involved weren't all the usual crowd who turn up to pretty much anything, then it would be quite different, wouldn't it? 
But there is a warning today that the Government shouldn't kid itself that the crowd camping outside Parliament is on its own, and that there aren't other people who are also incredibly angry with the Government. 
This is coming from Matthew Hooton in a piece he's written for the NZ Herald. 
He makes the point that despite the fact that so many of us are vaccinated, the Government and the bureaucrats in Wellington shouldn't kid themselves that - as he puts it - "only a deranged fringe is feeling enraged by the current situation". 
He says after two years of the pandemic, there is a seething anger towards the Government from what he calls a "much larger and more reasonable segment of the population". 
One of the things he puts this down to is the Prime Minister and her ministers talking to us as if we're children and seemingly making the protection of Jacinda Ardern's global brand as the "Covid vanquisher" their top priority. 
He writes: "The Wellington bureaucracy is under so much pressure from its political masters to support the Beehive narrative, that it increasingly provides information that is radically incomplete, contradictory or just plain wrong".  
I think he is spot on. 
And, as I've said before, I think the Prime Minister's eagerness to be the face - front and centre - of New Zealand's Covid response is going to come and bite her on the backside. 
If there's anything we've learned from the past, it's that leaders who lead their people through crises get the blame for everything that goes wrong and they suffer the consequences. 
Rudolph Giuliani - probably better known these days as Donald Trump's right-hand man - was mayor of New York when the September 11 attacks happened. Everyone loved him, but then they turned on him. 
Art Agnos - he was mayor of San Francisco when they had the big earthquake there in 1989 - loved and then loathed. 
Jacinda Ardern - the same thing happening perhaps? I think it could be. 
And that's why, despite what we might think of the freedom fighters who have woken up after another night in the tents at Parliament, I think they are the canary in the mine - and I think Matthew Hooton is right and that the anger against the Government is more widespread than just the confines of the Parliamentary precinct. 
I don't necessarily think it's justified - because a lot of the Covid stuff that's affecting all our lives hasn't all happened just because of the Government. 
Nevertheless, I think there is a lot of anger out there. And I think that if the Government continues to ignore it - as it currently appears to be - it will do so at its political peril come election time.