John MacDonald: The city council and Bromley: Smells like mean spirit
Author

Publish Date

Fri, 29 Apr 2022, 12:55pm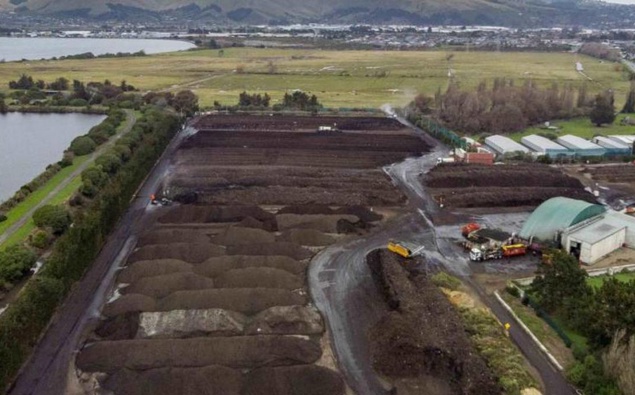 Follow the podcast on
John MacDonald: The city council and Bromley: Smells like mean spirit
Author

Publish Date

Fri, 29 Apr 2022, 12:55pm
How would you feel about everything in your green organics bin and all your garden waste going into landfill for the next five years, instead of it being used to make compost like it is now?
So all your food scraps, all your grass clippings, all your hedge clippings - all of it - just being chucked in landfill for the next five years.
This is the conundrum Christchurch has on its hands after yesterday's city council meeting where councillors tried to suss out where-to-next with the smell situation in Bromley.
Although, as we know, it's not just Bromley - it's affecting the whole city. But it's Bromley residents who are bearing the brunt on a couple of fronts.
First of all, there's the wastewater plant which went up in smoke back in November last year - 178 days ago - and the smell that's been coming from that ever since because of the rotting stuff stuck in the filter system. Which is the smell that seems to be wafting right across the city at different times of the day and night.
The city council's handling of that, I think we can all agree, has been a shambles.
But there's also this issue that's been around for years with the smell coming from the separate composting plant - which is also in Bromley. It's separate, but it's got people living in Bromley feeling like they've been hit with a double-whammy on the smell front.
So yesterday, people living there had their chance to front up to City Hall and tell city councillors about the impact these smells are having on their lives, and tell councillors exactly what they think of the council.
They didn't hold back. It was emotional and you could see the people who turned up yesterday have just had a complete gutsful. Of course they have.
They talked about feeling trapped in their own homes and being let down by the council which has been told time and time again by Environment Canterbury that the smell coming from the composting plant is unacceptable.
One of our local Labour MPs was even there. Banks Peninsula MP Tracey McLellan told councillors yesterday people in Bromley will have them "on the clock" - and she handed over a petition from residents calling for the composting plant to be moved somewhere else.
There was also a councillor from Environment Canterbury there - Nicole Marshall - who demanded that the city council close the composting plant immediately.
How about this for fighting talk. She said: "You are spending millions of dollars a year on a facility that is poisoning a community. The council is a bad neighbour and the community wants you gone."
That's a regional councillor talking to city councillors. Quite something.
So it was a big day in the Council chamber yesterday and, at the end of it all, city councillors decided on a couple of things in relation to the composting plant.
First, they agreed to move it somewhere else - instead of trying to make improvements to the one operating in Bromley.
They also asked for a report ASAP on what it would mean if the plant was closed immediately without an alternative site operating
And this is where we get to the conundrum. If the composting plant is closed pretty much immediately, it could be another five years before a new plant is up-and-running somewhere else.
And, during that five years, the only place our organics could go to is the landfill at Kate Valley, up Waipara way.
So all of those things you do at the moment with your green waste - keeping it separate from your other rubbish, putting it in your green bin, taking it to the greenwaste section at the dump - all of that would be a complete waste of time.
Because it would just end up at the same place as all the other stuff that goes in your red bin. For five years, until a new composting plant was built somewhere else.
Which would fly in the face of Christchurch City Council's climate change and waste minimisation policies.
But should policy come before people? Yes, the city council has declared a climate emergency. Yes, sending all our green waste to landfill for five years would go against the council's own rules. Yes, it would probably be difficult to get people back into the habit of putting stuff in their green bin. But is that what really matters here?
Or is it the people in Bromley who really matter? The people in Bromley who are at the end of their tether because of this.
The people in Bromley who are looking to the rest of us for support.
The people in Bromley who deserve to be listened to and respected.
The people who shouldn't have to be forced to put up with the stench from that composting plant any longer.