John MacDonald: I have lost confidence in our government's Omicron response
Author

Publish Date

Thu, 27 Jan 2022, 2:09pm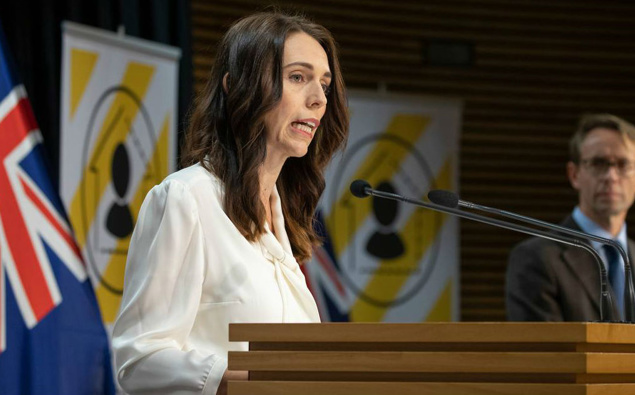 Follow the podcast on
John MacDonald: I have lost confidence in our government's Omicron response
Author

Publish Date

Thu, 27 Jan 2022, 2:09pm
It's taken me quite some time to reach the point I'm at today. Some will probably say it's taken me far too long. 
Nevertheless, it has happened – and I'll come straight out and tell you what it is. 
I have lost confidence in the Government's ability to lead the COVID-19 response here in New Zealand. 
I was about to say "manage" instead of "lead" – but it's my confidence in the Government's "leadership" that's taken a beating. I'm sure it can "manage" things ok – but leadership is another thing altogether, isn't it?.  
And, on that front, the Government is failing big time as far as I'm concerned – and at a time when strong leadership is critical.  
Here we are, two years since the pandemic began, and it still feels as if the Government is making it all up as it goes. 
Look, I get that dealing with Omicron is way different than dealing with the first wave of the virus back in 2020. And yes, we have become one of the most vaccinated countries in the world since then. And when it comes down to it, that will probably be the thing that New Zealand can be most proud of when we compare our response to what's gone on in other countries. 
But what we saw from the Government yesterday and, more to the point, what we haven't seen of it since December 19 last year – has been the tipping point for me. 
The lack of progress over summer can easily be summed up in four words – "asleep at the wheel". 
And I know you'll have your own thoughts on what you heard from the Government yesterday. 
But, for me, there were three things in yesterday's announcement that show the Government hasn't just woken up from a nana-nap – it's actually still trying to wake itself up from a full-on hibernation. 
So what are they? 
Number One: "Stamp it out". I couldn't believe it yesterday when the Associate Health Minister said "stamping out the virus" is what the current phase of the Omicron response is all about. Phase One. I didn't quite know what to make of it. "Stamping it out" – all I can say on that one is they are dreaming! 
Number Two: The Government is yet to determine who is and who isn't a critical worker. And what is and what isn't a critical business. 
On that one alone how can anyone think this Government is all over Omicron and knows exactly what it's doing. How on earth can it have no idea what and who is going to be critical when Omicron reaches full steam in New Zealand? 
And Number Three: and this is the one that's received the most attention. And that's the appalling way the Government and the Ministry of Health have piggy-backed on those businesses that have got their A-into-G and ordered Rapid Antigen Tests (or RATS, as they're becoming known as). 
If I was the owner or boss of one of these businesses that had the foresight to order these tests, I would be furious that the Ministry and the Government has stepped-in at the last minute and told the suppliers not to send them to the companies which ordered them – and send them to the Ministry of Health instead. 
That is just outrageous isn't it? And, as we heard on the Breakfast show this morning, people are livid. And they have every right to be, as far as I'm concerned. 
Ashley Bloomfield and the Government can say as many times as they like that they are just "consolidating" the orders – that's one of the weasel words that came out yesterday  but it is nothing short of control freak behaviour. 
One outfit in the news this morning ordered hundreds of thousands of tests – and they're saying it was two weeks ago when the Government and the Ministry started this "consolidating". 
Again, it's outrageous! 
And you may have also heard the head of Business New Zealand saying this morning that when the kits do start getting dished out by the Ministry of Health, they'll only be available to test whether people who have had COVID are well enough to go back to work. 
And they won't be available for the reasons these businesses ordered them in the first place – and that's to use them for what's called "surveillance testing". Which means running tests to find out ASAP whether someone in a workplace has COVID. How is that anything but, nuts. 
And so it is for these reasons, that I find myself this morning having lost confidence in the Government's ongoing leadership of the COVID response – or, more particularly, the Omicron response. 
So – what about you? Do you still have confidence in the Government's COVID leadership? 
Or, are you like me, and voting "no confidence"?