John MacDonald: Gloriavale is nothing short of modern-day slavery
Author

Publish Date

Wed, 11 May 2022, 1:18pm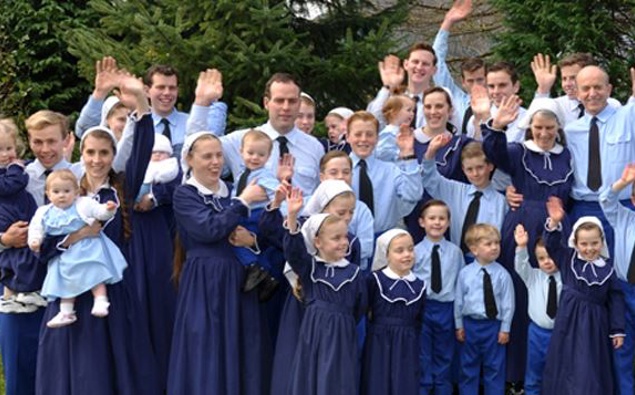 Follow the podcast on
John MacDonald: Gloriavale is nothing short of modern-day slavery
Author

Publish Date

Wed, 11 May 2022, 1:18pm
There is no place in New Zealand for an outfit like Gloriavale.  
It cannot be allowed to continue operating. And it is absolutely shameful that we have pretty much turned a blind eye to what's been going on there for so long. Absolutely shameful. 
It's in the news again today because of the Employment Court ruling that three former members were technically employees when they were forced to work all sorts of ungodly hours from the age of six. 
As the court ruling says, the work carried out by these people from the time they were 6 to the time they were 14 couldn't be described or passed-off as "chores" for three reasons: 
- The commercial nature of the work they were doing 
- The fact the work was carried out over an extended period of time, and 
- Because the work was strenuous, difficult and sometimes dangerous 
And then when they got to the age of 15, they were still legally obliged to be at school but the powers-that-be at Gloriavale had them working – which the Employment Court judge said couldn't in the least way be described as "work experience" or "volunteering". 
The judge didn't say it as bluntly as this, but these people were abused and exploited big time and if anyone else tried to do what Gloriavale did – and still does, as far as we're aware – then all sorts of agencies would be coming down on them like a tonne of bricks. 
Gloriavale seems to get away with whatever it wants to get away with but, in my view, the time has come to crack down on this outfit big time. The time has come to go in there, shut it down and rescue those poor sods who are stuck there. 
Because the decision by the Employment Court released yesterday is just the tip of the tip of the tip of the iceberg, isn't it? 
It was interesting to hear Liz Gregory from the Gloriavale Leavers Support Trust speaking on Newstalk ZB's Early Edition this morning. 
She seems to think that one of the reasons the creeps at Gloriavale have been able to get away with things for so long is that the West Coast community has been prepared to turn a bit of a blind eye to what's going on. When I heard that I went looking for evidence and, guess what, I found it. 
Can you believe that, as recently as 2015, even the local West Coast MP Damien O'Connor was standing up for them? 
This was when former MP Dr Liz Gordon – who is an education researcher – came out and said Gloriavale should be closed because she thought it was loony that they force kids to finish school at 15 and make the girls do the cooking and cleaning and make the boys work on the farm. 
Loony tunes alright. But what did Damien O'Connor say about that? He said the place didn't ring any alarm bells for him. 
He said Gloriavale had built a new school facility which (as he put it) "looked pretty amazing" and that there were many schools throughout the country that had variable levels of education and expertise and "I guess they're just another one of those". 
That's what Damien O'Connor said seven years ago about Gloriavale. I wonder how he feels about that today. If he's not acutely embarrassed then he can go-ahead and appoint himself spiritual leader of the wilfully ignorant. 
Because what's happening at Gloriavale is nothing short of modern-day slavery. The people there are slaves to the outfit's ideology and slaves to its money-making ventures which – by the way – made a surplus of nearly $2.8 million last year. 
And as we know, if anyone dares to think for themselves and gets themselves out of it, they leave with nothing and they are cut off forever. I watched those former members on the TV news last night who'd been to the Employment Court and couldn't help thinking how tormenting it must be for them knowing that they have family members still trapped there. 
And there's no other word to use (as far as I'm concerned) – people are trapped there. And why the hell we've just let it keep going, beggars' belief.