Andrew Dickens: Winston's back sounding like your drunk uncle on Christmas Day
Author

Publish Date

Mon, 21 Jun 2021, 3:15PM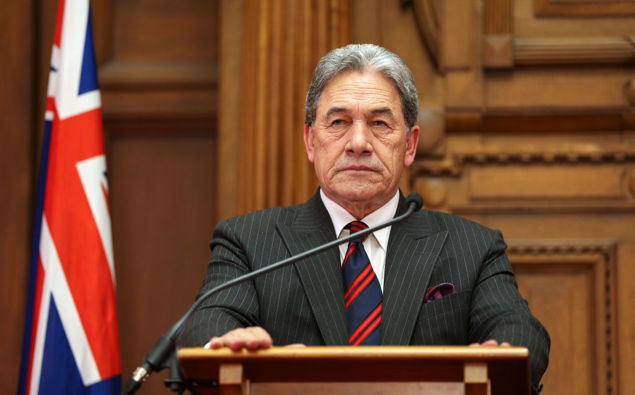 Andrew Dickens: Winston's back sounding like your drunk uncle on Christmas Day
Author

Publish Date

Mon, 21 Jun 2021, 3:15PM
So Winston's back for another crack. 
I never doubted it. The man's constitution and energy are only matched by his ego. And he's a worker. 
I've always liked Winston and New Zealand First and always been surprised at how misunderstood his party is by so many New Zealanders. 
He's a conservative with a small c from an earlier age in New Zealand where egalitarianism was strong. It's one for all and all for one and no-one is your master and no-one you're inferior.  He may be a lawyer but he's really just working class.  There's One New Zealand and everyone keeps New Zealand First.  It's in the name. 
New Zealand First was socialism-lite without the virtue signalling that the new breed of middle class Labour supporters embrace. He's always had more in common with a Helen Clark or a Michael Cullen than he ever had with John Key or Bill English. 
Somehow I think many National supporters thought that New Zealand First was a National lite because that's where Winston first made his name.  But there was always a reason Winston parted with National. 
So when he went with Labour in 2017 those National party supporters were truly shocked and branded him untrustworthy.  But I never felt that way.  Throughout the election he campaigned hard to oust the National government and that's exactly what he did. 
He never pulled the wool over your eyes. You were just too blind to see. 
He brought with him some solid hard working MPs. I had no problem with Ron Mark and Tracey Marting and Jenny Marcroft.  Shane Jones was another thing but he is not working class at all and would be far more at home in Labour 
Now Winston's back and he knows that the Labour Party of the 2020s is not the Labour Party of old, but a pimply faced crew of social justice warriors, so he's here keep them honest. 
But once again, to get the cut through, he's returned to what I call the Winston whistles. 
Winnie whistles are knee jerk hot takes and reckons that resonate with the grumpy. 
So yesterday he went at like the warhorse of old. First he thrashed Labour, then National, then the media, then the Greens, then the Maori Party, then the cyclists, then te reo in public life – particularly the phrase Aotearoa and then cancel culture. 
It was like he's spent the last 18 months in limbo listening to talkback radio and taking notes. 
If he had also got stuck into gender politics, he would have completely sounded like your Uncle Colin on Christmas Day after five whiskies. 
Irrelevant worry lines. Nothing on housing or post -ovid recoveries or mental health and income inequalities that are the real worry for real New Zealanders.