Andrew Dickens: Why are American ferrets getting the Pfizer jab before us?
Author

Publish Date

Mon, 5 Jul 2021, 2:41PM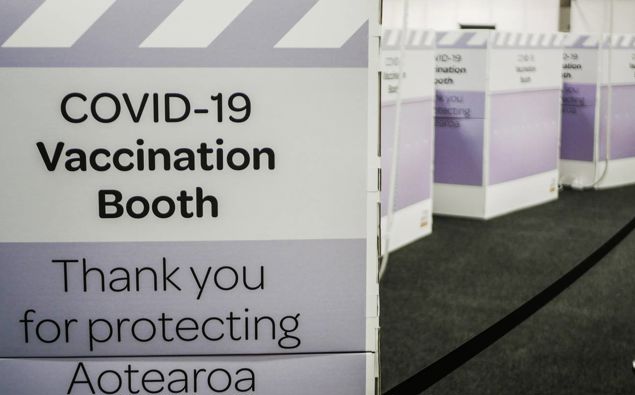 Andrew Dickens: Why are American ferrets getting the Pfizer jab before us?
Author

Publish Date

Mon, 5 Jul 2021, 2:41PM
So look at that: the Pfizer vaccines that we were freaking out about arrived. Not only that, they arrived two days early.
So what was all that panic about? We only knew about the potential delay because the Minister told us about it. So why do that?
It's because the government is becoming increasingly gun shy. Afraid of negative headlines, they are choosing to pre-empt the bad news to try and mitigate any possible damage. But in this case, they shot themselves in the foot unnecessarily.
The public perception is that this vaccine rollout is less than perfect and so the government is defensive.
When I said that on social media last week, many supporters of the roll out and the government took issue with me. Our roll out has a 107 per cent success rate, they said.
This is true. We are seven per cent ahead of schedule. But that means nothing if the schedule was too slow in the first place. The government is doing exactly what they said they would do but with hindsight we see that was not enough.
Today we learn that Oakland Zoo in the San Francisco region is currently jabbing their big cats, bears and ferrets. American ferrets are further ahead in the Covid queue than you and I and Australians. The zoo has the Pfizer that Australia and New Zealand doesn't have.
As I said last week, I have no idea why our two nations are being punished for our early success. When this is all done and dusted I want some answers without all the politics.
Speaking of Covid politics. Over the weekend the UK and Australia came out with their plans for a post Covid world joining other nations like Taiwan and Singapore. They all talk about learning to live with Covid
I've read the plans and they're full of common sense and little else. They're all dependent on 70-80 per cent vaccination rates which is when the herd immunity starts to kick in. All the plans fail to specify timelines.
I've also heard comment that these countries are ahead of us while we maintain a hermit kingdom stance.
But that's not fair. As Scott Morrison sees lockdowns and community cases he starts to talk non-specifically about the future to give some hope that this stuff will end. It is same with the other nations who are seeing the Delta variant have a flare up. Out of blue, Taiwan went from 6 cases a day to 600 at the beginning of June.
It's "look over there" Covid politics and nothing else.
Every nation is the world is hungry to reach 80 per cent vaccination. Australia and New Zealand are well behind. It would be great if Pfizer acknowledged that and took the Covid from the ferrets and gave it to us.