Andrew Dickens: What to do with our drinkiest drink driver?
Author

Publish Date

Wed, 21 Nov 2018, 12:16PM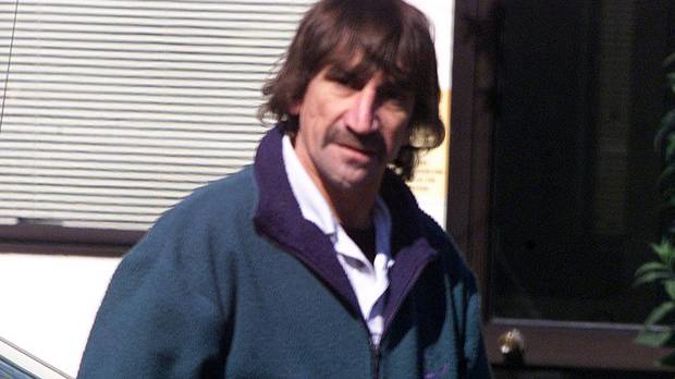 Andrew Dickens: What to do with our drinkiest drink driver?
Author

Publish Date

Wed, 21 Nov 2018, 12:16PM
Well today's guaranteed to cause outrage talkback story is the sad case of Gavin Hawthorn, possibly our most drinkiest drink driver.
The 56 year old was back in court on Tuesday to face his 12th drink-driving charge after being caught in Paraparaumu in June. He was sentenced in Porirua District Court to six months' home detention and 180 hours' community work, and disqualified from holding or obtaining a licence for two years.
Hawthorn's record of offending dates back to 1979 and includes eight stints in prison. But here's the thing that will really get you. He's also killed four people in two different crashes.
So the judge said that his record is one of the worst he's ever seen and that he was lucky not to be sent to jail.
So cue the outrage.
Of course he should be sent to jail said one person in the story. Others might say that he should never be let out of jail ever again. If I opened up the lines I'm sure people would hoe into the judge even though he was just following the guidelines for Hawthorn's offence.
Others said he should never hold a licence ever again. Not that that ever stops anyone driving if they want to or think they're entitled to.
These sentiments are perfectly understandable as would be expressing the wish that he has a get-to-know-you meeting with a gang member in a prison shower stall.
But indefinite incarceration and licence deprivation is not what this man needs.
What he needs is to STOP FREAKING DRINKING.
What's obvious is that Gavin Hawthorn's 8 stints in jail have not changed his criminal behaviour. And his criminal behaviour is caused by the drink.
Road safety campaigner Clive Matthew-Wilson, editor of the car review website Dog And Lemon, said repeat drink-driving offenders should be kept in a purpose-built institution until they could prove they no longer posed a risk.
"There clearly needs to be a secure institution that exists solely for the purpose of getting people off alcohol and drugs.
"Putting people in a ghastly, violent place like a prison doesn't give a man much motivation to be stone-cold sober."
And you have to agree. And to me it's another sign that the national roll out of the Drug and Alcohol Courts, also known as the Therapeutic Courts can't come soon enough
They're a three-phase, 18-month-long programme designed for high-needs and high-risk addicts who are facing prison, or who have tried but failed treatment programmes in the past.
So far the court's had over 110 graduates. To graduate, offenders must have been drug and alcohol free for 18 months and be employed or enrolled in study.
The first phase of court sees participants enter a local alcohol or drug treatment programme for up to six months, completely abstaining from their chosen poison. The next steps involve tailored one-on-one courses like anger management as well as volunteer work. So they go from being a drain on the taxpayer to a taxpayer themselves and the programme has so far contributed 20,000 hours of volunteer work over the pilot's five years.
Treating crimes like Gavin Hawthorn's as a health issue may or may not work. But that's a better chance than his punishment so far.