Andrew Dickens: We've come too far in Covid response to deal with bad reckons
Author

Publish Date

Mon, 22 Feb 2021, 2:10PM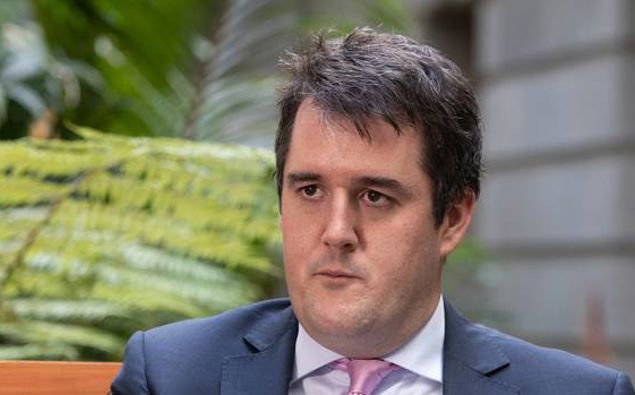 Andrew Dickens: We've come too far in Covid response to deal with bad reckons
Author

Publish Date

Mon, 22 Feb 2021, 2:10PM
Firstly today my respects to Christchurch.  10 long years. 
I was at the first memorial in March of 2011, one month after the event.  Prince William was there and spoke.  He told tens of thousands of Cantabrians this: "My grandmother once said, that grief is the price we pay for love. Here today, we love and we grieve." 
I saw a young lad who had lost his Mum uncontrollably sobbing.   
Towards the end of the service we looked towards the Port Hills and saw hundreds of first responders who walked right across Hagley Park to join us and they were given a standing ovation. 
It was a blue sky day and a kite was in the air saying "Rise Up Christchurch". 
I'm sure all these sentiments will be present today.  10 years is no time at all really. 
But today will also see the Australian cricket side play against the Blackcaps in Hagley Park. Our best venue that was born out of the quake which also shows you how far we've come. 
On the Covid front we have a possible change from Level 2 to 1 for Auckland.  I think this is on the cards.  Chief smarty pants and scaredy cat Professor Michael Baker thinks it can happen so that's a good sign.
No one wants this more than Joseph Parker and Junior Fa who have their living on the line this Friday at Spark Arena.  No Level 1, no fight. 
Meanwhile, National's Covid spokesman Chris Bishop has launched the biggest back of an envelope reckon of an idea when he suggested we construct a dedicated MIQ facility. 
He's proposed land near the airport. Well, Ihumātao shows you how difficult that is and how expensive.  Cabins with individual air con filtration to be built.  Basing the costs on you basic prison build, you're talking a billion. 
All to stop leaks out of MIQ, of which there have been none.  We've had returnees return to their homes after MIQ and then the virus flare up again and that's affected Auckland the most because, newflash, more people live in Auckland.   
This is not an Auckland problem.  May I remind you that our biggest outbreaks are the Bluff Wedding Cluster and the greatest death toll was in Christchurch. 
And this all as we commence a vaccination regime for MIQ workers that will further reduce the risk. 
We've come too far and learnt to much to be subjected to half thought out reckons.