Andrew Dickens: We're living in an age of propaganda
Author

Publish Date

Mon, 13 Jan 2020, 11:15AM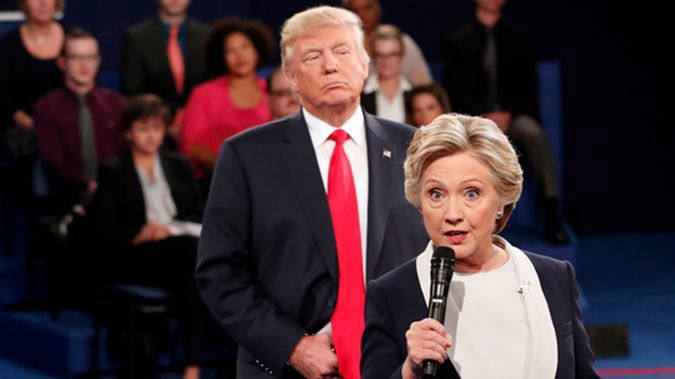 Andrew Dickens: We're living in an age of propaganda
Author

Publish Date

Mon, 13 Jan 2020, 11:15AM
So it's suddenly summer.  I say this because I was watching Serena Williams of television yesterday winning the ASB Classic and finally her dress wasn't blowing over her head.  The outside temperature was 40 degrees and the skies were blue.
It was a relief because a south western wind has bedevilled this summer keeping things brezzy and cold - we had snow at Cardrona.
But now the wind has eased and if it's like most other summers we're in for a period of calm.
Which is why the stoush over the wind limits is happening in the Americas Cup.
Luna Rossa wants a low wind limit so the boats will only sail in gentle winds.  Team New Zealand wants a higher wind limit to cope with the sailing that happens before the calm of February. Frankly, it's our cup, we set the rules, but Luna Rossa is the Challenger of Record.  My weather prediction is for sudden squalls and outbreaks of legal action.
The other reason for our chilly summer could be the terrible fires over the Tasman.  We've all seen the haze in our skies.  Those tiny particles are helping to shade us from the sun and the heat making things colder. This whole global warming carry on is a complicated beast.
And as our headlines have been dominated by bush fires, a partial abdication by a Prince and the outbreak of Iran US tensions, two very large stories crept across the line and under the radar.
Brexit is on with the Houses of Parliament finally voting through a plan. A victory for Boris Johnson and his cunning plan which was to wait an age and shout a lot until people gave up and gave his government a mandate to do what they wanted.  But make no mistake, the UK is still as disunited as it's ever been.
And then a Justice Department review of business dealings tied to Hillary Clinton -- championed by President Donald Trump and his allies – got quietly wound down.
It started way back 2017, buoyed by President Donald Trump's calls for investigations into "Crooked Hillary & the Dems". Crowds at his rallies chanted their hatred and he swore to bring Clinton to justice.
It examined allegations that donors to the Clinton Foundation had been given special treatment by Clinton when she served as secretary of state in the first half of the Obama administration.
It also explored allegations that a Russian nuclear energy agency donated to the Clinton Foundation in order to later secure her approval for its purchase of Uranium One, a uranium mining company, when Clinton led the State Department.
But now it's over with officials not finding enough evidence to recommend the formal opening of a criminal investigation.
This should be a major blow to the Trump administration and it would be if only it really cared. But it doesn't, that's why it has passed without the outrage the Russian probes passed with.
Clinton was never as crooked as people made out, nor is Trump as crazy as others say. To me it was a petty trick. Say anything enough and people will believe it. 
That, my friends, is known as propaganda and that's the age we live in now. Superficial outrage that lasts as long as it takes until it achieves its goal which all has nothing to do with the truth or honour.