Andrew Dickens: Wellington's problems the result of the ratepayer model
Author

Publish Date

Mon, 15 Mar 2021, 12:43PM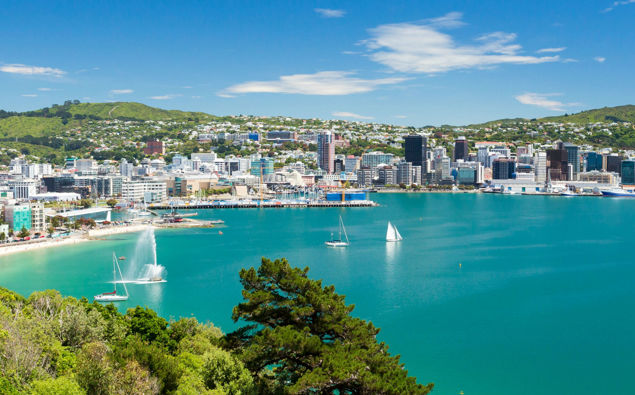 Follow the podcast on
Andrew Dickens: Wellington's problems the result of the ratepayer model
Author

Publish Date

Mon, 15 Mar 2021, 12:43PM
I spent the weekend in Wellington and it was fabulous. 
I went for my son's 22nd birthday using the tickets I bought for his 21st birthday that I couldn't use because some sort of virus was floating around. 
I arrived on Friday and had a good shop and a great dinner at Havana where the octopus and the gnocchi are to die for. 
Saturday was a blinder of a day.  The clearest blue with a steady Northerly.  You wonder why they don't have the America's Cup in the capital if you've got a problem with wind. 
People were buzzing around doing stuff as only Wellington can on a sunny Sunday.  Maybe it's the promise of beautiful weather, or the fact that so many public servants are let out of the state architect designed concrete prison cells to do what they want, but Wellington crackles on a Saturday morning the way few places do. 
We enjoyed the waterfront, went to Makara, had fish and chips on the South Coast as the sun went down behind the South Island. 
And I thought to myself, who said Wellington was dying? Who said it had lost it's mojo?  That'd be John Key and our own Heather Du Plessis Allen just a few weeks ago and a host of other commentators. 
No, Wellington is exactly the same as it's always been.  And that's it's problem. 
I lived in Wellington in the mid-eighties.  The motorway and roading system is virtually unchanged. The water infrastructure unchanged. Yet the population has grown.  The city is penned in by hills and so to cope the buildings have gone up. 
But the base the city is built on is 100 years old.  It's right there on the Mount Vic tunnel.  Built in 1931 with plans for 2 more lanes in a sister tunnel.  90 years later nothing. 
The problem is not this bunch of local politicians, or the previous bunch or the bunch before that. 
The problem is the model which is why nearly every city and town in New Zealand face the same fate as our failing cities. 
I was reminded of that when commissioners in Tauranga took a look at the books and wondered how on earth you run a city on this and promptly suggested a 22 per cent rate rise. 
For generations out cities bodies have been funded by a tax on households, while central government taxes individuals. That means the local bodies are woefully underfunded compared to central government. 
For example the average Auckland rates bill for 2020, according to the Taxpayers Union last December, was just under $3500. But in my household we have three taxpayers living in the household paying nearly 30 times that in tax. 
We give councils a pittance to deal with our roads, our water, our rubbish, and our excrement - the most important things needed to survive - while Central government gets a fortune to pay for our teachers, doctors, cops, soldiers and bureaucrats. 
We choose our local leaders based on who will cost us the least by promising the smallest rate increases.  It's self-fulfilling .
As long as we give them peanuts, and we elect monkeys, our cities and towns will continue to be circuses. Enjoy the show.