Andrew Dickens: This month marks one year of MIQ - and the opposition's crackpot ideas
Author

Publish Date

Mon, 12 Apr 2021, 12:25PM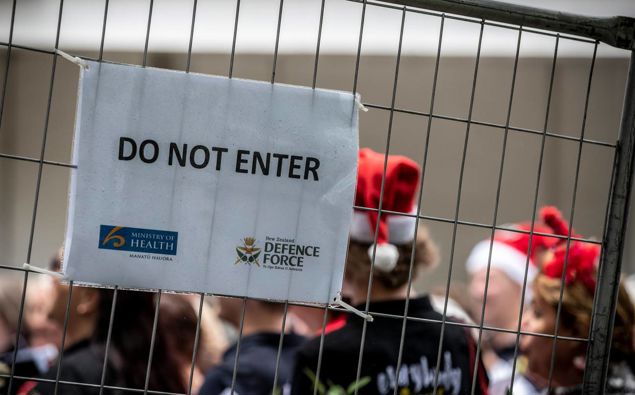 Andrew Dickens: This month marks one year of MIQ - and the opposition's crackpot ideas
Author

Publish Date

Mon, 12 Apr 2021, 12:25PM
This weekend saw the one year anniversary of the quarantine system that has now entered all our lives - MIQ. 
You'll remember it started in February 2020 with a fleet of campervans on a Whangaparaoa Peninsula Naval base housing a couple of hundred Kiwi refuges from Wuhan. 
Then New Zealanders were asked to self-isolate, which we proved to be spectacularly unreliable at, so a government mandates and monitored quarantine system was initiated in mid-April 2020 
It has been a huge undertaking.  MIQ involves 4500 rooms around the country in 32 hotels. 130,000 New Zealanders have passed through.  There have been 850 cases of Covid 19 in the facilities including 95 active cases right now. 
There are 4000 staff.  They have delivered 9.1 million meals and snacks, and conducted more than 900 swabs each day. 
Brigadier Jim Bliss says MIQ had grown into a "massive logistical exercise which runs incredibly smoothly and has served our country very well". He also says what MIQ has achieved is beyond belief 
And that on the whole is true, but that has not stopped many saying that the process is bad and the government is useless.  Criticisms have included that the government's lack of business experience has contributed to MIQ's weaknesses. 
This despite the system's oversight coming from the Defence Department which has some of the highest skill levels of logisitic planning in our economy. 
All this is in the pursuit of accountability which is very important.  But sometimes the people holding the government to account need to be held account themselves. 
National's MIQ spokesperson Chris Bishop said that National's policy would be a purpose built facility and not the 32 hotels currently co-opted. So easy to say and so easily parroted on talkback radio but why does no-one ask him what that means. 
Is it one facility to cope with the 6000 residents we house every week? Because that is a very large facility.  Very large indeed.  And with a very large price tag. In the billions. 
Is it only for the active cases which are currently housed at jet Park and which is our most dedicated facility?  In which case we have it already, in essence. 
It's a call that I would take so much more seriously if I could see that some serious thought had gone into it. 
It's happened all through this year.  David Seymour last week congratulated the government on instituting a trans-Tasman bubble but claimed it was six months too late.  Which is a nonsensical statement as Australia didn't even have an internal travel bubble six months ago. 
It's the same as the National Party election policy that travellers must be tested 72 hours before departure.  A policy adopted by the government eventually. 
From the moment it was announced I was asking the question on how you police that in another country you have no sovereignty over and how do you ensure there isn't a black market in dodgy tests. Which has proven to be devastatingly accurate. 
When we look back on this year of Covid fighting we will see a long string of reckons and crackpot ideas that were not held to account.  Not just from the government but from the opposition and media critics as well