Andrew Dickens: The link between our border plans and Amazon pulling out
Author

Publish Date

Mon, 16 Aug 2021, 1:49PM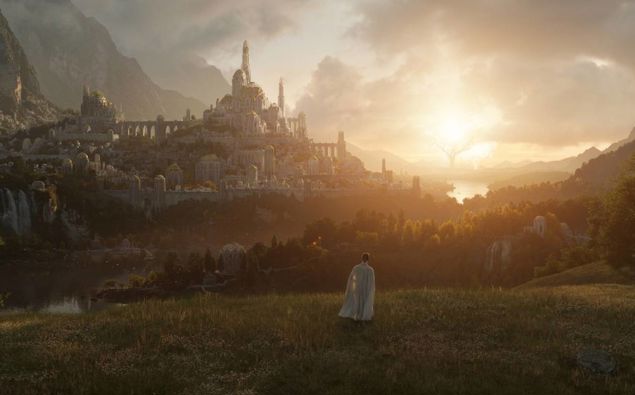 Follow the podcast on
Andrew Dickens: The link between our border plans and Amazon pulling out
Author

Publish Date

Mon, 16 Aug 2021, 1:49PM
So since I last spoke with you the Government have announced their plan to transition towards more open borders and Amazon have decided to pull the Lord of the Rings out of New Zealand.  
The 2 stories are linked. 
There are parts of Amazon's reasoning that haven't been widely reported.  
They're moving to Shepperton Studios in England which is currently in major expansion mode.  
It's merged with Pinewood Studios and now provides the second biggest studio in the world behind 1 in China. 
18 new sound stages have been built this year.  
Netflix has announced it's putting a production hub in Shepperton taking productions out of Europe and North America.  
There's talk that Amazon is about to take a stake in the studio. 
It also has to be remembered that Amazon's Lord of the Rings is heavily dependent on studios.  
It's being done with sets and CGI.  
So it's no sweat to move the sets to England and keep going.
Then there's an instant saving on cast cost. 
My point is that even if we were open and easy to get to the probability is that Amazon would still be on the move to a bigger, better and cheaper location. 
But having said that, the same Hollywood Reporter issue reports that productions of Bridgerton and House of Dragons have been closed down in the UK.  
Why? An outbreak of Covid in the cast and crew. And the productions are paused indefinitely. 
And here's something to remember about the future. 
Even as nations, states and cities decide to live with Covid it does not mean that businesses will.
If Covid is present in a workplace then buisinesse in the UK are closing of their own volition. 
An outbreak of Covid that takes out your stars and your crew stops production just like that and  it costs a fortune to insure against. 
Andrew Lloyd Webber just closed his latest theatre production in London because of an outbreak.
He's quoted as saying "Freedom Day has become closure day".
Lord of the Rings might move and then stop.  
Something that didn't happen while they were in New Zealand. 
So the simple fact is that the longer New Zealand remains Covid free the longer our advantage lasts. 
And while we remain lucky the best thing is to get your vaccinations as fast as possible. I'm tired of hearing the whole world say it's our only defence and yet people still dilly dally.