Andrew Dickens: Telling everyone to go vegan won't solve climate change
Author

Publish Date

Fri, 10 May 2019, 12:04PM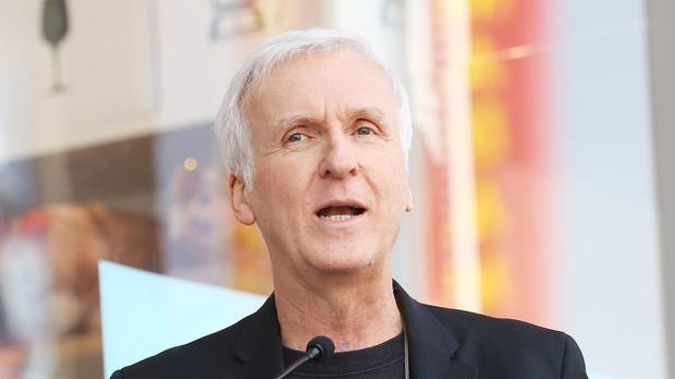 Andrew Dickens: Telling everyone to go vegan won't solve climate change
Author

Publish Date

Fri, 10 May 2019, 12:04PM
So how terrifying was film director James Cameron's speech at yesterday's Just Transition conference in New Plymouth?
The creator of Titanic and Avatar, who now farms in Martinborough and toils away making the Avatar sequels in Wellington, was invited to speak to the conference which is talking about ways to move beyond carbon and methane polluting world to something more sustainable and less dirty.
So in front of a packed TSB Arena, he put in a dramatic performance designed to shock the living daylights out of us.
This is what he said if climate change, rising sea levels and changing weather patterns go unchecked. "The chaos and the human suffering will be unfathomable and the political outcome will be intolerable."
"It will be a ruthless future. It will be the end of democracy. It will be the end of peace and I can't bear to think that we're not doing everything that we can do to not leave that world to our children or our grandchildren."
He said the recent wave of refugees due to civil war and crop failure in Syria and North had sent us back to the Dark Ages. Then he really laid it on.
"What happens to us globally when it's millions, then tens of millions, and eventually hundreds of millions of people, as is being predicted, fleeing from farms that have become deserts, fleeing coasts and rising seas that are devouring their fertile deltas and their coastal cities?
"The handwriting is on the wall about this kind of dark political scenario."
Whew.
I'm not sure if he was trying to motivate people to take action, or to go home and party like it's the end of the world with no care, because there's no future.
But then he went on in the middle of one of our great slices of cow country to get stuck into the bovines and say their day had come. Plant-based proteins will take over he said. Then his wife Suzy stood up and urged the good people of Taranaki to go vegan.
I'm surprised they got out alive.
Frankly, this sort of hyperbole and scaremongering does nothing for the change argument. If the great climate crisis turns the world into deserts there will be more need for food including animal products than ever before. Before Mr Cameron throws our cows and sheep under the bus he may want to go and rain down his fire and thunder on the Chinas and Indias of this world because after all, he is a global citizen. A one per cent change in India will do far more for the globe than cutting our herd in half by 2050.
The name of the conference is quite good. Just Transitions. It's about transitions but they must be just. Rational, science and logic based evolution is needed, not frantic revolutions. And they are happening and they will accelerate. But let's, literally, calm the farm.