Andrew Dickens: Real reason people don't want Wanaka KiwiBuild homes
Author

Section

Publish Date

Thursday, 14 February 2019, 12:08PM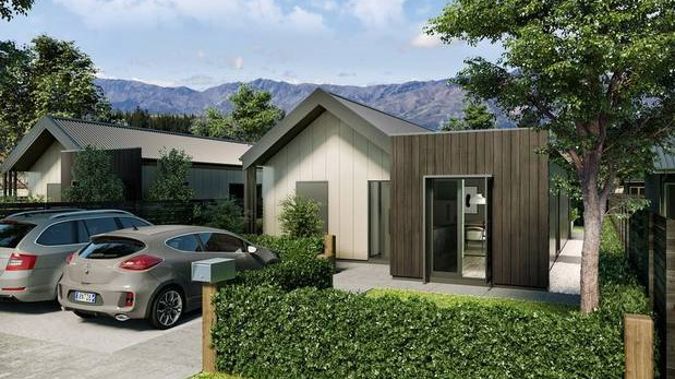 I have to admit I have a pretty good life right now.
Up at 6.15 am, breakfast, paper, then a walk with the dog on these lovely still summer mornings.
By 8.30am I hop on my trusty 50cc motorbike and go to any one of four cafés for a coffee and to check my email and social media. Then into work just before 10am.
I say four cafés because I like to people watch and see how the town is. With the motorbike, I can zip around easily so I have a little bunch of favourite haunts. A couple of hip places in groovy suburbs. One place, in a dodgy part of town, where homeless guys scream at each other and the clouds. And there's one in the heart of town, where the office workers prance and parade.
So it was at one of my least visited cafes that I bumped into one of the town's more high profile real estate agents and we started chatting about, well you guessed it, real estate.
I asked her what went wrong with Kiwibuild in Wanaka. She said too small. Simple as that, 76 square metres. Why live in Wanaka in a Coronation Street style terrace housing? She went on to say that they could be a great bach or Air BnB or rental accommodation for seasonal workers but, of course, the rules preclude that.
The government has shown its lack of real estate nous in buying plans off a developer who's made a miscalculation of the market. Double the incompetence.
Then she went on to say something really interesting. Apparently, holiday towns, baches and the top end of the real estate market are in the doldrums. She said first home buyers will always be in the market but the real driver of prices are those people trading up or down and they have decided to stay put as they wait to see what happens with the New Zealand economy.
I asked her whether that's because of the current government and she reckons it's because of the current world. Here was her list.
The Chinese economic slowdown, the China/US trade War and the cold shoulder New Zealand is getting from China over geo-politics topped her list. She knows exporters who are having kittens about the whole thing.
Brexit came second. The US deficit came third and the possibility that Trump's tax cut impetus is about to implode. Then lots of other little things like Iran being upset at sanctions being reimposed. And of course our continued crackdown on house speculation and rental investment.
In her view, the top half of the market has decided that 2019 is not the year of delivery, but a year of wait and see. She reckons prices won't fall but houses won't sell as people stay put in what is already their home. She reckons the continued low-interest rates is a great opportunity for retiring debt rather than acquiring debt and property. She also reckons that the low-interest rates is a sign that the Reserve Bank is more worried about the global situation than they are letting on.
She reckons we're having a cup of tea and that there may be some bargains coming up in the bach market.
And you know what. I think she's pretty bang on.