Andrew Dickens: Our bureaucracy bumbles its way like a plodding sloth
Author

Publish Date

Mon, 22 Nov 2021, 12:52pm
Follow the podcast on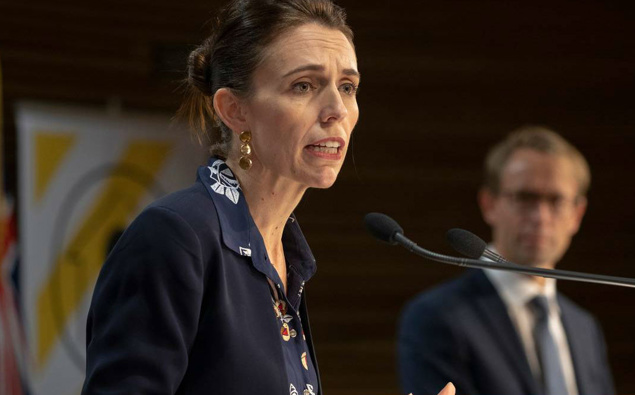 Andrew Dickens: Our bureaucracy bumbles its way like a plodding sloth
Author

Publish Date

Mon, 22 Nov 2021, 12:52pm
So Auckland waits for 4pm for an announcement that they will be rewarded for their stirling effort in achieving vaccination targets.  
They've been good little hobbits. They've jabbed like their life depends on it.  It's what being locked down for 98 days will do to you.  
The town is desperate for a haircut.  They're desperate for a sit-down meal.  
They live in one of the most highly vaccinated cities in the world.  
But I have bad news for Auckland, the chances of them being given that freedom are very low.  
Not only has the Prime Minister's office hinted at that over the weekend, but use your common sense  
If the cafes opened on Wednesday under a Level 3.3 model, then one and all, vaxxed and unvaxxed could swan into a café and order a panini.  
Then in a few short weeks, the traffic light system comes in and suddenly all the unvaxxed are refused permission to enter the cafes they've already been freely entering.  
It just won't work. 
This means Auckland's freedoms won't be denied on vaccination levels but on the efficiency of their bureaucratic roll out.  
This will be the cost of not having a vax passport system rolled out months ago and that is on the head of the Ministry of Health.  
The procurement process which started in July was not contractually finalised until October. The process was the standard process but this is not standard times.  
It's been a tale that's been repeated throughout this pandemic.  
New Zealand began its vaccination programme only after Medsafe declared the vax authorised.  Compare that with America who started vaxxing as soon as it was available.   
Medsafe approval for the Pfizer jab only came through on August 23rd.  If America had waited until then, then the death toll would have been far higher.  
These are extraordinary times which demand extraordinary measures in emergency time frames.  
But in New Zealand, our bureaucracy bumbles it's way like a plodding sloth to unfortunate outcomes.