Andrew Dickens: My prediction about this year's Budget was bang on
Author

Publish Date

Mon, 24 May 2021, 1:47PM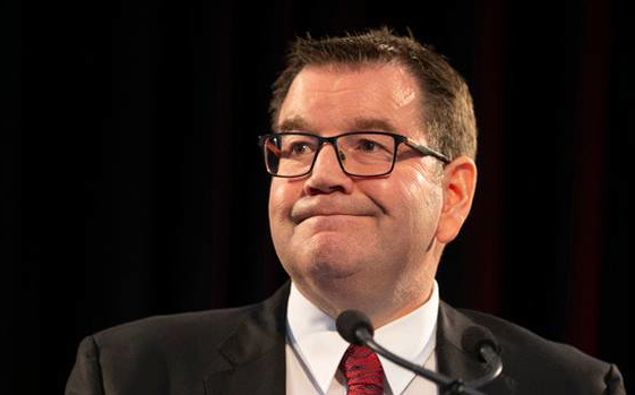 Follow the podcast on
Andrew Dickens: My prediction about this year's Budget was bang on
Author

Publish Date

Mon, 24 May 2021, 1:47PM
I'm not one to blow my own trumpet, but sometimes someone has to step up to plate and so I am.
Exactly one week ago, the last time I was on Newstalk ZB, I predicted a boring budget with the only big item, an increase in benefits.
Other than that I said that it would be business as usual.
And that's exactly what transpired. A boring Labour lite budget for beneficiaries sprinkled with a little honey for rail.
As an aside, considering its desire to be perceived as the wellness Government there was a pathetic increase to the Pharmac budget.
After four years on the Treasury benches, the transformative Government has transformed nothing at all. With the exception of a new tax rate for the wealthy that will raise half a billion and a regional road tax that raises a couple of hundred million there has been little or no change to the macro settings that have been in place for over a decade now.
The most galling for me was the 1.9 billion promised to mental health in the first Wellbeing budget which 2 years later remains unspent while all along the nation's mental health statistics worsen exponentially.
Nothing is really going down at all with this lot other than managing day-to-day crises wrought by nature.
So it amazes me when so many seemingly rational opponents of the Government start imagining all sorts of backroom doomsday scenarios where this Government is secretly plotting to completely overhaul this country's constitutional arrangements without any heed to the democratic process.
It seems rich to hear the opposition claiming that this Government is useless and then claiming they are capable of the greatest constitutional revolution since the signing of the Treaty itself. All in secret. Come on.
The hysteria over the He Puapua report is very disappointing and confusing. It is nothing more than the musings of half a dozen people who were asked to look at ways we could comply with the UN's Declaration of Indigenous People's Rights which, by the way, the National-led Government signed us up to in 2010. Maybe Judith forgot that.
When presented to the Government it was promptly ignored. There were other things on. Like a pandemic. And many of the ideas are preposterous and politically impossible to get through like a separate Maori House of Parliament.
Some of the ideas like a Maori Health Authority were canvased and might come to pass. I'm not a fan because medicine is a science and not beholden to culture.
But Judith seems to have forgotten that it was National that instituted Te Wananga O Aotearoa, which now has 80 campuses through New Zealand. A Maori-led tertiary organisation grounded in Maori values. They also promoted charter schools for Maori. Yet no one screamed separatism at Sir John Key.
He Pua pua needs to be debated. That's why we asked some big brains to have a think about it in the first place. But it's nothing more than a think piece and to imagine it might be secretly enacted is to be completely ignorant of the processes of democracy in this country.
Is it constitutional revolution by stealth? Stop reading fantasy novels.
Was Judith wrong to bring it to light? No. But she was wrong to create racially-based panic on such a flimsy pretext.
We have become far too open to conspiracy theories and fake news and imaginary scenarios.
If you don't believe me read Sir John Key's weekend interview about vax deniers. When the great Common Sense politician of our time starts seeing his fellow New Zealanders losing their rag over nothing you might start thinking we're in trouble.