Andrew Dickens: Ministry of Health must shoulder the blame for Covid failures
Author

Publish Date

Mon, 19 Apr 2021, 1:35pm
Follow the podcast on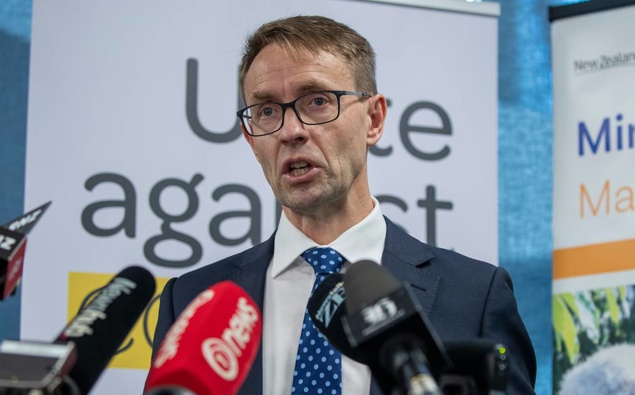 Andrew Dickens: Ministry of Health must shoulder the blame for Covid failures
Author

Publish Date

Mon, 19 Apr 2021, 1:35pm
Listening to the blamestorm over MIQ last week I thought the universe had tipped on its axis. 
There was our poverty defeating socialist Prime Minister, punching down on a minimum wage frontline worker and bemoaning his lack of accountability and accusing him of lying..
Meanwhile, a cohort of neo-liberal, conservative right wingers were busy defending the honour of the man because he was among our most vulnerable who was being attacked by our most powerful. 
Are the lefty's now the advocates for personal responsibility now? Because that was the PM's angle.  And are the right wingers the advocates for ultimate governmental supremacy in all?  They seemed to be exonerating the worker and First Security for not keeping to the rules.
In my opinion both sides were kind of right. The man misled his employer, who then misled the Government. He told fibs presumably because he doesn't like a bottle brush up the nose. Some would call that lying.
Meanwhile, the Government should have known that something like this could happen and have ways of picking it up earlier.  It appears nearly 500 others lack the personal responsibility to get a fortnightly test. 
But what is the PM always says. We're all in this together. So one party got left off the blamestorm. 
Governments decide policy then pass it on to the public service to make it happen. 
So in this case the responsibility to make sure the governmental policy of fortnightly tests for frontline workers was enacted surely belongs to the Ministry of Health. 
The behemoth that is the Ministry of Health.  1000 highly paid head office experts who you would presume know more about health issues than any politician. A yearly budget of $20 billion. Overseeing. 6000 DHB workers. 20,000 nurses.  
And yet handed a policy of fortnightly tests, no-one in the Ministry had the wit to make sure that it was monitored and was in place. 
Do politicians have to tell us how to do everything these days?
It doesn't surprise me. The Health sector is a mess. The DHBs have a multitude of systems and services that don't talk to each other and a culture of secrecy that prevents the truth. That was highlighted by the Roche Simpson report.
It doesn't matter who's at the top. You won't know what's happening at the bottom. I don't know if the bottom knows what's happening there. 
The Government gifts the Ministry $1.9 billion for Mental Health improvements and the Ministry doesn't know what to do with it. 
Most worryingly, we closed the country to prevent our emergency services being swamped by Covid 19 patients. Well, we find out this month that our services and facilities are swamped anyway, without a single case of Covid. 
Covid has exposed the Ministry of Health as dysfunctional. Andrew Little is launching a campaign to fix it.  He has a very big job to do.