Andrew Dickens: Maybe James Cameron isn't so crazy after all
Author

Section

Publish Date

Thursday, 16 May 2019, 11:44AM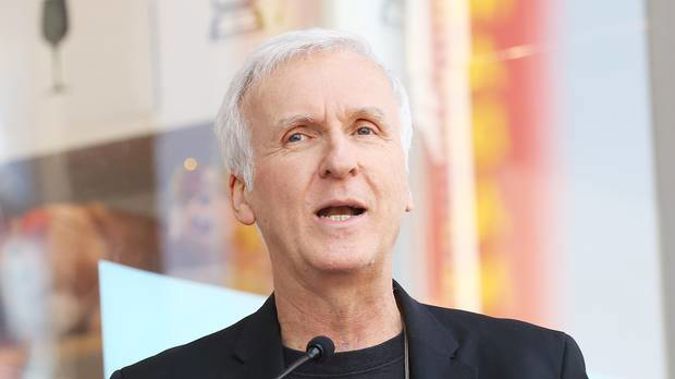 After last weeks Just Transition conference in New Plymouth I was one of many who piled into the film director James Cameron and his wife.
The pair were keynote speakers at the conference and ramped up the drama as only Hollywood types could. A dark vision of the future was accompanied by a message to abandon the cow and embrace plant-based protein for the good of the globe's ecosystems, environment and climate.
I told Mr Cameron to calm the farm, That cutting New Zealand's herd in half would do little overall in the global scheme of things, while India and China continue to belch fire. I admitted that change is needed, but as the conference was called Just Transitions then the transition needs to be just, logical and rational.
Many others said the same thing but then this morning, Pattrick Smellie from Business Desk wrote that the biggest threat facing global action on climate change is the deteriorating state of global politics and that Cameron's dark prediction of the future bears thinking about.
To remind you, James Cameron said if climate change, rising sea levels and changing weather patterns go unchecked, "the chaos and the human suffering will be unfathomable and the political outcome will be intolerable".
"It will be a ruthless future. It will be the end of democracy. It will be the end of peace and I can't bear to think that we're not doing everything that we can do to not leave that world to our children or our grandchildren."
"What happens to us globally when it's millions, then tens of millions, and eventually hundreds of millions of people, as is being predicted, fleeing from farms that have become deserts, fleeing coasts and rising seas that are devouring their fertile deltas and their coastal cities?"
I ridiculed this hyperbole last week, but on reflection, the most important point James Cameron made is that we can't cope with even a fraction of that today. He said the recent wave of refugees into Europe due to civil war and crop failure in Syria and North Africa had fundamentally affected politics and sent us back to the Dark Ages the rise of nationalist politics.
And I think this is a fair point. It doesn't matter if it's human caused, sunspot created or just a natural cycle. We are not ready for change
Humankind has not prepared for long-lasting drought in heavily populated areas. More and more people live on lowlands around the world subject to storm surges at a time of changing weather patterns. As scientists here warn of slow landslides in the Kermadec Trench that could cause massive tsunamis we continue to buy beach houses on the Coromandel. Insurers abandon Kapiti. We are not prepared.
And if bad things happen, will bad people rise?
Our greatest defence against the worst the Earth can throw at us is a stable, fair and tolerant society which necessitates a stable, fair and tolerant politics.