Andrew Dickens: It's time America turned over a new leaf
Author

Publish Date

Mon, 9 Nov 2020, 12:21PM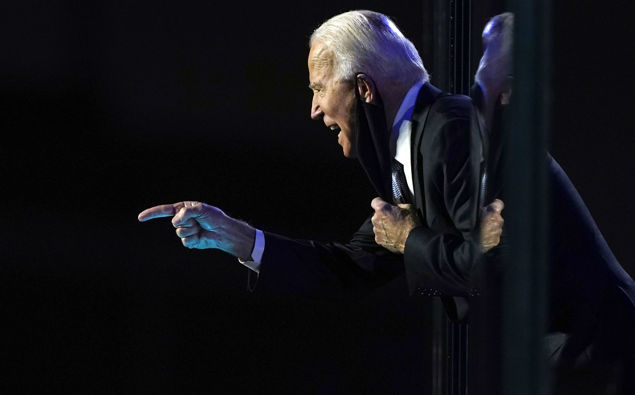 Andrew Dickens: It's time America turned over a new leaf
Author

Publish Date

Mon, 9 Nov 2020, 12:21PM
So it's over.
The power of good and righteousness has finally defeated the evil that has occupied the White House for the past four years.
Well, that's what some are saying.  The fact of the matter is that little really changed. 
Just like Clinton before him, Biden has won the popular vote, this time with a record number of votes.  But Trump also polled very well. 
Biden got 75.2 million votes, while Trump got 70.8 million. Both men getting more votes than any President ever. 
There is an enormous bloc of Americans who find nothing wrong with Donald Trump and were more than happy to give him another mandate.  This is not a sweeping victory in fact it is a concern for the Democrats, faced with a universally derided President they failed to convince nearly 71 million people that they could do better.
What is their vision?  Biden ran on the ticket that he is not Trump.  Pure and simple.  He said little about Covid and post pandemic recoveries. 
Often people ask how could people vote for Trump. Well, go and ask many of them. They're not the deplorables that Clinton derided.  They're not hayseeds or racists or yokels. They're people who believe in Republican ideals of small government and personal and working freedoms and they saw Trump as the only one embodying that so they voted for him. 
And Jo Jorgensen, the Libertarian candidate who pulled 1.7 million votes, may have robbed Trump in states with razor thing advantages to Biden like Georgia and Wisconsin. 
That's 73 million who didn't put their trust in Sleepy Joe.
With such a loyalty to a tarnished brand, you have to say that the Republicans must rethink their approach. 
You have to ask why they feel the need to lie and exaggerate and insinuate and use rumour and gossip to try to gain a political advantage. To lie, as Trump did at an industrial level, diminishes everything else that comes out of your mouth 
If Republicans had played with a straight bat, where would they be now? They need a Republican Ardern or Obama. A popular trustworthy mouthpiece. 
But the same has to be said of the Democrats. They need to learn to walk a walk rather than using trash talk.  Nancy Pelosi in particular showed an extraordinary lack of ability to talk to and about the working poor of America. 
She was the embodiment of a champagne socialist.  The Democrats of privilege that goes right back to the Kennedys. 
Watching a coterie of 70 year olds and propagandists bickering on the stumps was a sad watch. America has been a stuck record now for 30 years. It's time for a new and more innovative generation.