Andrew Dickens: If Luxon understands the economy, he gets a nod of approval from me
Author

Publish Date

Mon, 6 Dec 2021, 1:03pm
Follow the podcast on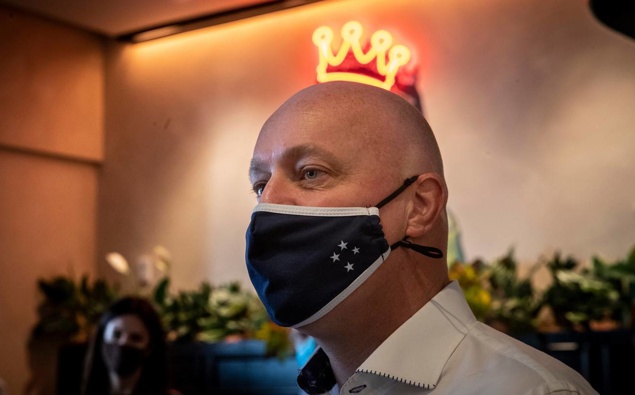 Andrew Dickens: If Luxon understands the economy, he gets a nod of approval from me
Author

Publish Date

Mon, 6 Dec 2021, 1:03pm
So here we are approaching the next hurdle for Christopher Luxon to vault; the choosing of his shadow cabinet.  
Last week was spent facing the media and the public in walk abouts. The media indulging in their age old game of playing gotcha politics.  
For those who don't know the gotcha, it's about asking a question that draws the subject into an awkward reveal.  
Jessica and Tova had the opening gambit which was on how many houses Luxon owns. That backfired, as anyone who heard talkback the next day will tell you. All the callers saying that there's nothing morally wrong with owning property and it's a sign that he's successful.  
But that wasn't the gotcha. The gotcha was when Jessica asked how much his Remuera home was worth. Christopher was $2 million off. The implication was that Christopher doesn't understand the implications of the housing crisis, or has no idea about his own balance sheet, which is a problem if you want to give him the keys to the country's balance sheet.  
There was a double whammy when both Luxon and Nicola Willis were a hundred bucks off when asked what the average rent was.  
But the answer that I found most interesting was Christopher's reckon on the living wage. He thought it was 28 bucks when in fact it's 22.75.  
The minimum and living wage has always been opposed by National in that it affects small business owners, but here was a National leader thinking it was higher than it was.  
But, combine that with his view expressed on Q and A that he supports a higher minimum wage, if the economy can afford it.  
This is a new view for the National Party.  
And I like it. It shows someone who finally understands economies.  
For too long we've been called a low wage, low productivity economy with expensive infrastructure and transport.  
Anyone who gets that lifting the bottom will in fact lift us all, has a nod of approval from me.