Andrew Dickens: Legalising cannabis is unnecessary
Author

Publish Date

Tue, 14 May 2019, 12:03PM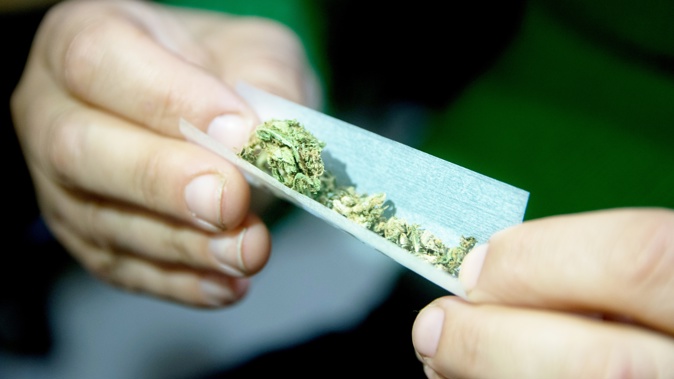 Andrew Dickens: Legalising cannabis is unnecessary
Author

Publish Date

Tue, 14 May 2019, 12:03PM
So last night I sat down with my son and watched Jack Tame interview Chlöe Swarbrick about the proposed legalisation of cannabis.
On a purely superficial basis, it was remarkable watching a baby faced 31-year-old interview and even more baby faced 24-year-old on nationwide TV.
The skin was so smooth and the eyes were so clear. The conversation was snappy and polite. Welcome to the new world of millennial politics.
It started with an easy definition of the difference between decriminalisation and legalisation, which is important because we, in essence, have had an unofficial decriminalised status for the personal use of the drug for quite a while.
There is also the proposed changes to the Misuse of Drugs Act which gives police the discretion to sentence a person to rehabilitation rather than fines or imprisonment.
Slowly we are accepting that drugs are both a criminal and health problem.
So when asked why she wants cannabis legalised, Chlöe Swarbrick said the main reason was being able to regulate and control the supply and in doing, so keep the drug out of the hands of gangs and out of the hands of kids.
This does not wash with me. Currently, the Government has regulation and control of supply, because the drug is illegal.
Meanwhile, the law is a tool to crack down on the gangs whose criminality goes much further than just cannabis. When asked what the gangs would do in a legalised market Chlöe hoped they'd go legit. Dream on.
Saying that Governmental control of supply will keep the drug out of the hands of the kids is also fanciful. With the drug legal on the street, there will be a plentiful secondary market for the kids to tap into - older brothers, sisters, mates and budding entrepreneurs. Ms Swarbrick told us last night, that 80 per cent of New Zealanders have tried the drug under its illegal status. Let's aim for 100 per cent shall we by making it legal.
The debate then wandered on to drug testing for drug driving and arcane driving statistics out of Colorado.
Which left my son and I asking each other who actually needs this bill? Who is crying out for legalised dope? What social issue is this measure trying to help? And for the life of us, we couldn't see the reason.
Other than appealing to young voters, who'll think it's cool and a bit of a wheeze. And other than appealing to older middle age Green voters, who like their après-work joint and would prefer not to feel like a criminal when they're doing it. None of which are valid reasons
What I haven't appreciated so far is the lack of debate on the worst case scenarios and who will be worst affected.
A friend of mine has just come back from San Francisco. The place always had a whiff of pot about it. My friend now says it absolutely reeks. Due to a social policy to give homeless people in San Fran money, the town has been invaded by homeless from Oakland and all over California. So this army of homeless use the money to buy the legal dope and they smoke it in the street.
The point here is that legalised cannabis hugely and adversely affects the poor who are looking for an escape. Both young and old.
It's exactly the same scenario as when we briefly legalised synthetic cannabis. I didn't see the privileged and middle class streaming into the synnie shops.
No matter if it's legal or not, a drug is still a drug and free, open access will result in a wave of misuse far greater than we have now.
My friend is a 40-year-old liberal who smokes the occasional joint. The San Francisco experience convinced her legalisation is not worth it. I've been at the same point for a little while.
Decriminalisation for personal use is enough for me.
Take your Radio, Podcasts and Music with you