Andrew Dickens: Here's hoping Omricon is the bad Covid killer
Author

Publish Date

Mon, 29 Nov 2021, 1:26pm
Follow the podcast on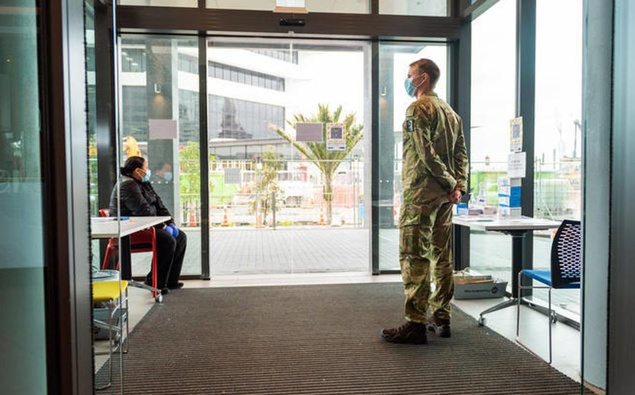 Andrew Dickens: Here's hoping Omricon is the bad Covid killer
Author

Publish Date

Mon, 29 Nov 2021, 1:26pm
It was halfway through last week, and I was having a conversation with a mate about whether MIQ for in-bound citizens was still relevant.  
Both of us were noting that with over 2000 active cases in the country, compared to a handful in MIQ, you were more likely to catch Covid in New Zealand rather than from a recent returnee.  
So he asked me, can you give me one good reason why we should retain MIQ? 
There was only one reason I could think of, and that was the possibility of a new variant rising and us needing to prolong our defences as we ready ourselves for another viral invasion.  
So imagine my surprise when over the weekend that exact scenario played out.  Omicron was discovered.  Nations immediately prevented flights from Southern Africa.  Australia started the process of re-introducing hotel based MIQ.   
The world went on war footing.  
And here our slowness to dismantle quarantine measures suddenly looked like an inspired decision, rather than a decision born of fear and a love of being a hermit nation.  
But make no mistake, this was not an inspired decision.  This was yet another example of this country's plain dumb luck.  
When Covid first arrived, it was in our late summer so we were outside and infections never went ballistic the way they did in the housebound Northern hemisphere.  Being an island nation and not a travel hub, it was easy to close the borders and keep the bug out.  
The looming end of MIQ was much like the process that ended out in the Australian travel bubble.  
Long term sustained vocal pressure from business and opinion writers and the opposition resulted in a slow relenting by the Government.  
But with the benefit of hindsight, you could argue that the trans-Tasman travel bubble was vastly uneconomic or worthwhile.  It so obvious that I've never seen a detailed Return on Investment study on it.  
So, it may have been that the scrapping of MIQ could also have been a well-intentioned move, but ultimately a mistake.  
We will wait and see whether we're into round 3 of this scrap with Covid.  
Here's my hope. Omicron seems much more infectious but the symptoms seem milder. Big lethargy and tiredness with a headache but no respiratory effects.  
If this turns out to be true, it may be this Covid is the bad Covid killer. It could become the dominant strain resulting in an infection that finally is really like the flu.