Andrew Dickens: Getting water right is the first thing a grown-up society does. Ask the Romans
Author

Publish Date

Mon, 2 May 2022, 1:18pm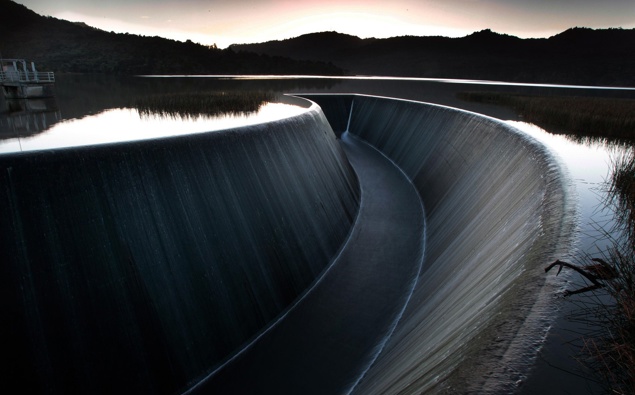 Follow the podcast on
Andrew Dickens: Getting water right is the first thing a grown-up society does. Ask the Romans
Author

Publish Date

Mon, 2 May 2022, 1:18pm
As the Government dropped the latest iteration of its Three Waters water reform on Friday, I was left with the question: "what on earth do you want to achieve with all this?"  
For more than 2 years, local and central Governments have been struggling with the issue of water reform.
Reform is necessary as too many New Zealand households have substandard water and wastewater services. Meanwhile, antiquated pipes are losing 20% of the water we've gathered.  
Meanwhile, most of our cities and towns have done a good job in collecting and distributing the water we've collected and disposed of the waste we've produced.  
But the other half has not done a good job and it's inherently due to underinvestment.  
They have underinvested because either their rating base is too small or their electorate cannot see the benefit in higher rates or water charges to fix pipes they can't see. 
So, we need to fix them. Why the Government has made it such a minefield is anyone's guess. 
The government's answer is to gather up all the assets. Put them in 4 big groups and let the entities borrow off the assets and fix up the bad areas.   
Understandably, this hacks off the places that have done a good job, who see their hard work being siphoned off to subsidise the bad players.  
But the Government has also chosen to shoehorn a co-governance factor into the whole she-bang which has caught the attention of the race warriors both for and against. Even though the co-governance model is now so watered down as to be nothing but a bit of virtue signalling with no teeth. But it doesn't matter. Expect politician after politician to stir the pot that the water's being given to the Māori. 
Already that issue is enough for National to say they will reverse and repeal Three Waters when they get into government which they have a fair chance of doing. 
Water is too important and too basic to all human beings to be turned into a political football. Surely reforms need to be accepted by us all and not controversial. 
The problem has never been governance but money. My solution has always been to set up a $100 billion dollar water infrastructure bank and fund the necessary work. Too bad it ends out on our core debt.  
Getting water right is the first thing a grown-up society does. Ask the Romans.