Andrew Dickens: For all the griping about MIQ, I think we owe the system a debt of gratitude
Author

Publish Date

Mon, 24 Jan 2022, 1:39pm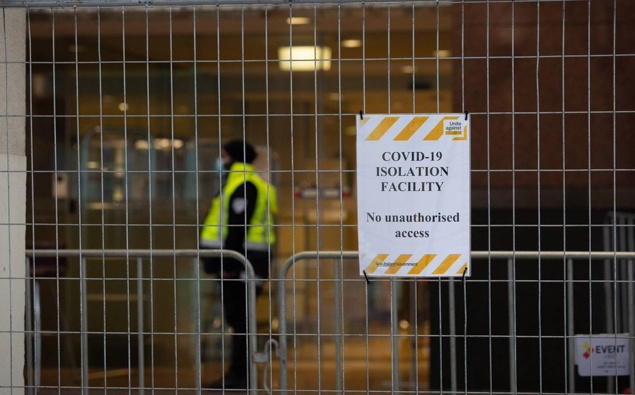 Follow the podcast on
Andrew Dickens: For all the griping about MIQ, I think we owe the system a debt of gratitude
Author

Publish Date

Mon, 24 Jan 2022, 1:39pm
Well let's start with the good news.  
For all the griping about MIQ, I think we owe the system a debt of gratitude.  
Without it there would have been no summer. Without it we would have rolled straight from a Delta surge into an Omicron tsunami.  
MIQ bought us time. Which is what it's always designed to do. It was never created to keep Covid out forever because that really would be a hermit kingdom. In my eyes it's all been about suppressing and mitigating the outbreaks so they fit within our meagre capacities. And that happened. 
While the community went down to just a dozen cases in the community a day, in MIQ Omicron surged to over 500 cases. But the border held firm until now and that's a good thing 
So, I'm glad that the people who were obsessed with opening up the border at the end of last year were not listened to.  
So, let's also hand it to summer. The good weather and the virtual absence of Covid meant money in the bank for struggling businesses.  
The Mercury Bay Informer, published out of Whitianga, reported last week that the Coromandel had had the busiest December in the last 3 years. I spent 3 weeks on the Peninsula and I can tell you it was going off.  
Contrast this with New South Wales last week who reported some of their worst economic data of the outbreak, and this was without a lockdown.  
Omicron's efficiency in making people too sick to work cleared out the town. Those who were still healthy kept away for fear of getting sick. It was like a voluntary lockdown and that's the new part of the phenomenon of this pandemic.  
When the Prime Minister yesterday said we were taking precautions to protect the vulnerable I thought she got that wrong.  
Omicron is not so much about saving lives now that we have the vaccine. We have to work together to protect the entire economy which is again under threat  
We must expect workforce shortages across the economy, but especially in frontline roles that can't be done from home; healthcare workers, supermarket workers, truck drivers and other parts of the supply chain will all be affected.  
Businesses are going to have to figure out how to cope with extreme levels of sick leave.   
Meanwhile our health system is still woefully exposed after decades of under investment. On Thursday, 68.3 percent of ICU beds were occupied and 84.7 percent of general wards or hospital beds were full. That's in summer and with almost no Covid-19 in the community.  
None of this can be solved with money or solved overnight.  
There are only two things that we can deploy. The vaccine and personal responsibility combined with common sense.