Andrew Dickens: Crunch time for our health system was a crisis 30 years in the making
Author

Publish Date

Mon, 20 Jun 2022, 1:15pm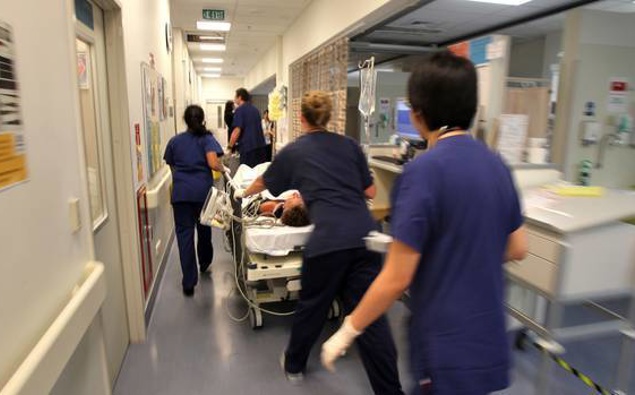 Follow the podcast on
Andrew Dickens: Crunch time for our health system was a crisis 30 years in the making
Author

Publish Date

Mon, 20 Jun 2022, 1:15pm
We live in a world beset by problems right now.
Having spent 2 years being ravaged by a pandemic we have entered an age of inflation and economic uncertainty.
The world is full of bear markets crashing around us with the exception of crude oil prices that are up 6 per cent in the past month fuelling on more inflation. It's a vicious cycle.
And one of the most immediate crises is in the health sector.
Tomorrow is the Winter solstice and the official start of deepest winter.
For a long time now this has meant a crunch time for our health system. Respiratory illnesses like flu and RSV overwhelm our hospitals. But now we have the victims of Covid added into the mix.
For weeks now we've had health workers saying it's an emergency, that we're at breaking point. We're understaffed, under resourced, underfunded and that people will die because of it.
The Health Minister maintains his line to maintain public confidence that we are coping. But the stories of brain bleed victims uncared for 8 hours who then die puts lie to that.
Meanwhile, Andrew Little continues to blame National for the sorry state of the health system. On Friday his office released a statement that said "The health system has been under serious pressure from years of neglect and underinvestment."
National's Shane Reti responded to that saying that he will own all the things that his party did right and did wrong over the 9 years they were in power. But then he turned it back on Andrew Little saying that he's had 5 years to ease the problems and now it's his problem to own.
As I see it, both parties and all New Zealanders need to own the problem and drive the answer because this is not a quick fix.
To build an ICU bed you need to find 18 new staff to operate it.
To improve primary care we need to find thousands of doctors.
To have safe hospitals a third of them need to be ripped down and built again.
This all takes time.
Health spending and plans have a 5 to 10 year time lag to them. It takes that long from budgeting some money to the money having a real effect.
It takes 5 years to train a fully qualified nurse and 8 years to train a junior doctor and that's nowhere near creating specialists.
This crisis was 30 years in the making.
Labour is now embarking on a half billion dollar restructure of the health system that National won't support.
This is not good.
Health is too important to be politicised this way. We need a plan that has consensus and a timeline that exceeds political terms.
The sooner we get all Health planning and funding out of the hands of politicians the better.