Andrew Dickens: Australia's Delta nightmare is one we have somehow avoided
Author

Publish Date

Mon, 2 Aug 2021, 1:49PM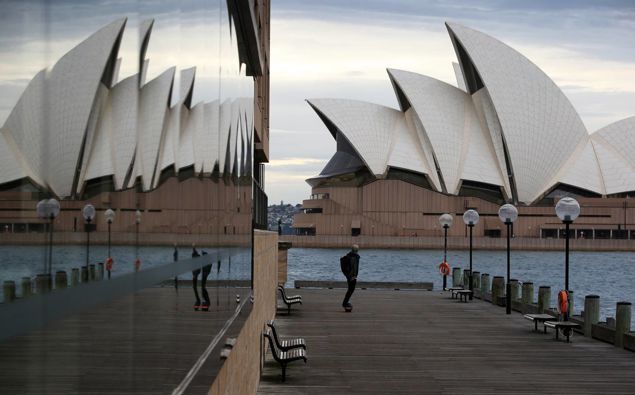 Andrew Dickens: Australia's Delta nightmare is one we have somehow avoided
Author

Publish Date

Mon, 2 Aug 2021, 1:49PM
This morning I was driving to work listening to Steve Price talking to Mike Hosking at 8.40am. 
It wasn't a pleasant listen.  
What's happening across the Tasman is a recurring nightmare.
A nightmare that somehow we have avoided so far. 
Lockdowns popping up like mushrooms.  
Case numbers growing and worrying hospitalisations. 
Two thirds of the new cases are under 40s.   
Of the 53 people in intensive care, six are in their 20s, four are in their 30s, one is in their 40s, 18 are in their 50s, 14 are in their 60s, nine are in their 70s and only one is in their 80s.  
So, so much for Covid being the disease of the old, frail and feeble. 
There are 203 people in hospital with Covid-19 in NSW.
Twenty-seven are ventilated.
Imagine that here where our ICUs are already at limit. 
Meanwhile lockdowns into October are being mentioned and the Australian treasure is warning this may create a second recession for the so called lucky country.  
Not a pretty picture. 
The question is how did Covid get into Australia?  
The common wisdom is through the border. 
So why has it not happened here with the exception of the Aussie tourist in Wellington? 
Despite numerous accusations that our border and MIQ is useless and not fit for purpose it appears to be better than Australia's.  
But it does make it feel like one little slip and we're in Aussie territory. 
For all of Scott Morrison's brave words about plans and living with the virus, Australia has reverted to the tried and true because at the end of the day there are very limited ways to fight the virus. 
Lockdowns, social distancing and masks and vaccinations. 
Australia has proven to be bad at them all.  
Crowds at Bondi this weekend were the largest ever seen in winter.  
The Aussies just don't seem to get it.  
And their vaccination rates are even worse than ours. 
But are we really that much better?  
Contact tracing app use here has fallen off the cliff.  
I asked a group of friends the other day to show me their diaries. 
One didn't have the app all.  
Most hadn't registered at a QR code in weeks. 
We're not contact tracing.  
We're slowly vaccinating.  
We're complacent. 
Give me one reason why we're not next.